---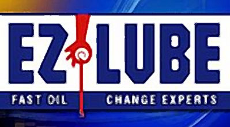 When you take your car in for service at an advertised price, doesn't the shop have to discuss it with you if its personnel think you need an upgraded level of service? Brandi, of Studio City, Calif., certainly thinks so.
"I needed an oil change in my 2008 Honda Fit," Brandi told ConsumerAffairs.com. "EZ Lube had a sign out front advertising $18.99 for an oil change. I went in, asked for just an oil change at the advertised price, they took the car and did the service. Afterwards, they give me an invoice for $43 and said my car needed the premium oil! They didn't even ask me if I still wanted them to do the service!"
Brandi says she would have told them she didn't need premium oil and to not perform the service. She thinks it's a classic bait & switch. If she wants to pursue it, she should file a complaint with the Los Angeles County Department of Consumer Affairs.
Too much information?
With the Internet these days, you can find all kinds of information. Traci, of Chandler, Ariz., is particularly concerned about information on a site called BlockShopper.com.
"I asked to have my personal information removed from this website and was denied," Traci said. "Just because this information is 'public record' does not mean that everyone wants this information advertised on BlockShopper.com."
What's this all about? BlockShopper describes itself as a local news and market data service for current and aspiring homeowners, home buyers and home sellers, meaning it covers real estate news. Real Estate transactions, by definition, are news and newspapers print them all the time.
Traci, and many others writing to ConsumerAffairs.com, object to their names being published as part of a real estate transaction, with many expressing concern about their safety. It will be interesting to watch how this plays out. While the proliferation of this kind of information might seem invasive to some, it is public information and publishing it is protected by the First Amendment. Everyone wants privacy but do we really want secrecy?
Maybe should have chosen a different model
Max, of Toronto, Ont., really wanted the RCA LCD TV at Zeller's in Toronto. The only problem was, the last unit left was the floor model.
"They told me it comes with the full one year manufacturer's warranty," Max told ConsumerAffairs.com. "They gave me the box and manual and when I got home the remote didn't work. I went back to the store they said they don't have another remote to give me. Have been given the run around by RCA, told to call many different numbers, and finally Curtis in Canada. Curtis told me that this model of TV is no longer supported by them, and that they took over from RCA in Canada and they don't warranty this model. Zellers won't take it back, even though it's only two weeks old, RCA says the model number stamped on the back of it is not correct, Curtis says they don't support or warranty this model. The TV works, but the remote doesn't, and several of the features on the TVhave to be accessed on the remote, meaning a universal remote won't solve the problem. I have no idea what to do."
If Max got a "floor model" or "open box" discount on the TV, the receipt might say "all sales final." If so, he's probably out of luck. But if he paid full price, someone – Zellers, RCA, or Craig – should take it back because it is clearly a defective product. He may require some legal assistance to sort this one out. Max's experience should make us all a bit leery of buying a floor model, or the last unit in the store. There may be a reason it's the last one.
---