---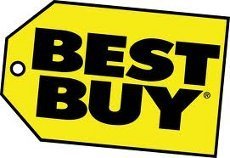 What do you do if the expensive device you just purchased seems to have a minor flaw and the store offers an exchange? The answer, in most cases, is to take them up on it.
"I purchased a Galaxy Tab 10.1 from Best Buy and discovered it had a problem with water residue or some other material under the screen," John, of St. Petersburg, Fla., told ConsumerAffairs.com. "The manager offered to exchange it but it was operating normally otherwise so I opted to think it over. Less than a week later the unit had problems accessing certain programs and I returned it, but Best Buy now refused to refund or replace, citing the fact that the 14 day warranty period had expired. In fact the receipt did not show tablets under the 14 day provision and everything else was 30 days. I contacted the CEO of Best Buy with no resolution."
In hindsight, John should have jumped at the chance to exchange the tablet early on. The reason? The presence of water may make it hard to make a claim under the manufacturer's warranty, even though it was there when he bought it. Problem is, he can't prove it.
Paying to pay
It seems banks are beginning to make more of their income on fees, rather than making loans. Most overdraft fees are now gone, but other fees have taken their place.
"I was a very happy Wachovia customer and then Wells Fargo changed all of Wachovia's systems to theirs in August," said Tara, of Charlotte, N.C.
One change is a two day period between the time a customer pays a bill online and the time it's posted to the payee.
"I am a teacher and am only paid once a month on the 31st," she said. "My mortgage is due on the 1st without a grace period and Bank of America charges $25 to just pay my bill any other method than online bill pay transfer. So now I either have to pay Wells Fargo $15 per bill to have the ability to pay the bill on time, or Bank of America $25. Isn't charging me interest enough? Do I really have to pay to pay a bill?"
Tara said she attempted to work out another arrangement with Wells Fargo but was unable to do so. Maybe this is a good time to remind consumers that there is a wide choice of banks and credit unions. Usually, consumers will find more consumer-friendly terms at small, community banks and credit unions.
Short life
Whether it's big screen TVs or washing machines, expensive appliances just don't seem to last as long as they once did.
"I bought a Maytag diswasher less than two years ago," R., of Schaumburg, Ill., told ConsumerAffairs.com. "The Maytag repairman just informed me the control panel, the control board and harness were burnt and needed to be replaced with parts alone costing over $300. I said no thanks ,paid him the $99 service call fee and called Maytag to see if they would help. Nope,they pretty much said tough luck."
This is not an uncommon complaint, and makes one wonder why designers put fragile electronic systems in appliances that fill with water.
Scam Alert
Laura, of Las Vegas, wrote to us because she thought she missed out on winning $100.
I got a text saying to call Publishers Clearing House, as I was a $100 winner of a Walmart card," Laura said. "I responded about 11 am and the conversation was OK untill we got to the part about my credit card. When I stated I lost my job and then my credit cards, the lady got really bitchy. She said without a credit or debit card you are not eligible for the promo. Let me tell you I sat on the floor and cried buckets. One hundred dollars would go a long way to an unemployed mom."
The woman was a scammer, not someone with Publishers Clearing House. Laura can thank her lucky stars she didn't have a credit card. If she did, that scammer would have placed unauthorized charges on it. Publishers Clearing House does not send text messages, by the way.
---