---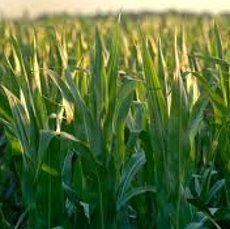 Glyphosate, one of the most heavily used weed-killers in the world, has been found in air, rain and rivers in two states examined by government scientists.
According to the U.S. Geological Survey, glyphosate, also known by its trade name Roundup, has been "commonly found in rain and rivers in agricultural areas in the Mississippi River watershed."
"It is out there in significant levels. It is out there consistently," said Paul Capel, environmental chemist and head of the agricultural chemicals team at the USGS, Reuters reported.
Capel said more tests were needed to determine how harmful the chemical, glyphosate, might be to people and animals.
He said glyphosate was found in every stream sample examined in Mississippi in a two-year period and in most air samples taken. Tests were also done in Iowa.
Humans and animals are being exposed to the chemical both through inhalation and water, the study found.
Other studies have raised concerns about the rise of resistant "super weeds" that have developed defenses against Roundup.
Introduced in 1974
Monsanto Co. introduced glyphosate 1974, branding it as Roundup. It was quickly adopted by farmers growing corn, soybeans, cotton and other crops.
Monsanto followed up with genetically-engineered corn, soybeans and cotton that are resistant to Roundup, enabling farmers to douse their crops with the chemical. The Roundup resistant seeds were branded as Roundup Ready.
Most of the corn, soybeans and cotton grown in the United States are now part of the Roundup Ready system. That has given rise to concerns that humans, plants and animals are being exposed to high concentrations of the chemical despite uncertainty about its health effects.
Who knew what when?
Environmental Working Group President Ken Cook has written Hugh Grant, chairman, president and chief executive officer of Monsanto Company, asking him when the company had reason to believe glyphosate would extensively contaminate water and air and if the company had conducted tests of its own.
"Monsanto notoriously hid PCB contamination in Alabama for decades," Cook observed.
"We are asking that in this case, the company tell the public what it knew about glyphosate contamination, and when it knew it," Cook said. "It is inconceivable that a company with Monsanto's scientific capacity did not predict, and examine, the possibility of air and water contamination by glyphosate."
In 2001 and 2002, EWG compiled a series of internal documents showing Monsanto withheld for years its knowledge of widespread PCB contamination of water and soil in Anniston, Alabama.
Then-Washington Post journalist Michael Grunwald chronicled the scandal in his seminal report: Monsanto Hid Decades of Pollution
"We believe that Monsanto has a special obligation to ensure that glyphosate does not pollute the drinking water of Americans living in farm communities," Cook said in his letter. "We urge you to disclose results of any testing for glyphosate in drinking water that Monsanto has performed or commissioned in areas where your product is heavily used."
---