---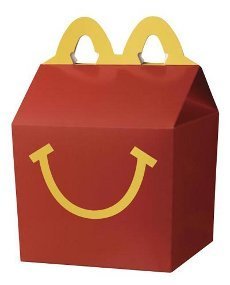 Nutrition and child obesity activists have long complained about fast food kids' meals that include a toy, arguing it only serves to reinforce unhealthy eating habits.
But what if the promise of a toy could be employed to encourage children to eat healthy food? Would that be easier to swallow?
Bans on toys with fast-food kids' meals have sprung up in California and are under consideration in New York, as well as in other cities and regions, and even in South Africa. Anti-ban efforts to avoid such governmental bans are underway in Arizona and Florida.
Missing from the debate are hard data on the influences that meal deals actually have on children, particularly preschool-aged ones, and whether toy offerings might be adjusted to encourage healthy eating, say researchers Anna McAlister of the University of Wisconsin-Madison and T. Bettina Cornwell of the University of Oregon.
A toy makes it taste better
Their study found that children - preschoolers, ages 2 to 5 - can be influenced to prefer a healthy food choice - in this case a meal of soup, mixed vegetables and milk - when a toy is seen as one that is missing from their collectible set. In addition, 73 percent of the participating parents reported that they would be OK with such an approach, whereas 92 percent were strongly against the use of collectible toys with traditional, less-healthy fast-food meals.
"The study tells us that the inclusion of a collectible toy influences the children's perceptions of how the food is going to taste, and whether they will like it," said Cornwell, a professor of marketing in the University of Oregon Lundquist College of Business. "What was interesting to us - even more than we expected - was that the presence of the collectible toy moved the healthier food option up to the point that it was just as likable as the fast-food offering."
The findings of a new study come during a time of debate over obesity in the United States -- about one-third of adults are now obese, as are 17 percent of children ages 2-19, notes the Centers for Disease Control -- and the growing belief that toys with fast-food meals only serve to put fatty, calorie-dense selections into the mouths of children.
---