---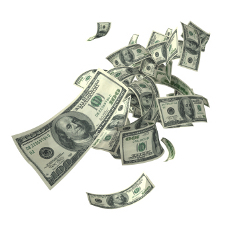 The Great Recession has taught consumers at least two lessons. You need more savings and less debt. But which objective should you take on first?
"People often debate which is more important, to be debt free or to have a robust savings account, and the answer is both," said Gail Cunningham, spokesperson for the National Foundation For Credit Counseling (NFCC). "As important as it is to handle debt responsibly, the truth of the matter is that the unplanned emergency is inevitable, and savvy consumers will recognize this and prepare for it."
Falling savings rate
History has shown that the rate of savings increases during difficult economic times, as consumers begin to cut back on their purchases. Correspondingly, savings typically decline during good economic times as is evidenced by the rate of savings falling below 1.0 percent before the last recession which began at the end of 2007. Even though the savings rate has recently climbed to approximately 5 percent, it is far less than the savings in some years past.

For example, in January 1959, the first month that the Bureau of Economic Analysis provided savings data, the personal savings rate in the United States was 8.3 percent of disposable income. That works out to the average person saving approximately one-month's take-home income per year.
Using credit for emergencies
One reason people don't feel they need to save as much has been access to credit. But in the last three years, access to credit has been drying up.

"Credit replaced savings as the family's safety net, with some arguing that savings was unnecessary since they could charge or borrow their way out of any unplanned event," Cunningham said.

Times are different now, and consumers know it, with the new normal for credit shaping up before our eyes. Access to credit has diminished totally for some, while credit lines have been lowered for others, making reliance on credit as a rescue tool in an emergency not an option for many.
Consumers choose debt reduction
Within the context of this new reality, NFCC recently conducted an online poll, asking consumers which they thought was more important – building up savings or paying down debt. By an overwhelming margin – 89 percent to 11 percent – respondents said paying off debt was more important.
NFCC says consumers appear to have learned their lesson about over-spending. Now, the organization says, they need to focus on the other side of the equation: saving.
The best use of the money that was previously going to pay off creditors is to begin or build up personal savings in the following five key areas:
Rainy day fund - covers the everyday life emergencies such as home or vehicle maintenance, insurance co-pays and deductibles, etc.
Income replacement account - sustains you in the event of a job loss, major medical event, divorce, etc.
Downpayment for a mortgage - a significant downpayment will put you in a better buying position, as well as lower the amount you have to borrow
Known future expenses - plan in advance for upcoming major expenses such as education, vehicles, vacations, etc.
Retirement - start planning today to secure your tomorrow, as even small amounts of money invested over time can make the difference in how you live during your senior years

"In bad times, people save out of a fear of tomorrow, and in good times they spend as if there were no tomorrow," said Cunningham. "To turn this savings/spending cycle into financial stability, consumers should recognize the unarguable importance of savings and develop a systematic plan to meet their personal savings goals."
NFCC is a non-profit organization that refers clients to member credit counselors, not to be confused with for-profit companies that charge an advance fee on the promise of helping you "settle" your credit card debt.
---