---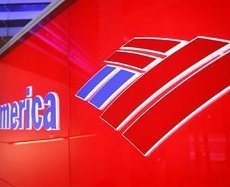 Struggling with rising legal costs from mortgage-related litigation, Bank of America (BOA) is reportedly preparing to close 10 percent of its branches.
WCNC-TV in Charlotte, N.C., reports BOA will close 600 of its 5,900 branches in an effort to streamline operations and drastically cut costs. The TV news report cited unnamed sources.
Earlier this week, BOA's CEO Brian Moynihan laid out a plan to reorganize the company's management, aligning the company's operating units with its three core customer groups: individuals, companies, and institutional investors.
"Today is a significant step in the continued transformation of our company," Moynihan said on Tuesday, when he announced the change.
De-layering
Moynihan called the changes "de-layering and simplifying." He said the move removes a layer of operatins management and aligns company leaders with customer groups. He said it's part of Project New Bank of America.
BOA reported a loss of $8.8 billion in the last quarter, much of it tied to its acquisition of Countrywide Financial, one of the nation's largest marketers of subprime mortgages during the housing boom. As recently as last month, US Bancorp sued BOA to force the bank to repurchase mortgages sold by Countrywide in 2005.
That suit claims Countrywide ignored its own underwriting guidelines when it made those loans, which it packaged and sold to US Bancorp for $1.75 billion.
Since 2008 a number of states have also sued Countrywide, including Oregon, Michigan, Indiana and West Virginia. Fifty state attorneys general are also attempting to hammer out a settlement with major banks, including BOA, over accusations of fraud, related to using robo-signers to execute foreclosure documents.
---