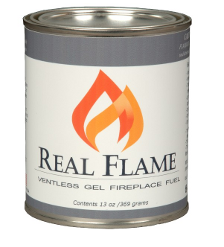 Nine manufacturers have agreed to recall all of their pourable gel fuel after numerous incidents of flash fires.  At least two deaths have been reported among 65 incidents of fires that caused serious injuries.
The companies agreed to the recall only after the U.S. Consumer Product Safety Commission (CPSC) agreed not to release videos of the fuels exploding in lab tests, ABC News reported.
"This is a voluntary recall," CPSC Chairman Inez Tenenbaum said, according to the ABC report. "They asked us not to show the video that we made in our own laboratory. As part of the negotiations we agreed not to show the video."
Public secrets?
Whether the CPSC can withhold public property -- the video -- produced at public expense by government employees is an interesting legal question, said Cameron Stracher, a New York lawyer who represents ConsumerAffairs.com and other media outlets.
"It's interesting that CPSC Chairman Tenenbaum specifically says the recall occurred because the CPSC agreed not to show the video it had made of gel fuels exploding in labs," Stracher said. "She almost seems to be alerting the public to the video's existence and asking someone to file a Freedom of Information (FOIA) request so the CPSC can be compelled to disclose it."  
Stracher is preparing an FOIA request on behalf of ConsumerAffairs.com. 
Illinois Attorney General Lisa Madigan last month called on the CPSC to issue a mandatory recall, saying the "napalm-like" products are too dangerous for consumers and should be taken off the market completely.
Jumped in a pool
In one indent, a Marshfield, Mass., woman was burned at a Fourth of July party when the hostess added more gel fuel to a ceramic pot. It exploded, and hot fuel shot out of the pot and ignited the woman's clothing. She jumped into a nearby pool to extinguish the flames, but later was airlifted to a Boston hospital for burn treatment.
The National Fire Protection Association (NFPA) also issued a safety alert last month.  "We are seeing a number of cases where people have been injured while using gel fuel and are seemingly unaware of the dangers associated with its use," said Lorraine Carli, NFPA's vice president of communications.
Due to the serious risks of flash fire and burns when consumers add pourable gel to an already burning fire pot, consumers should immediately stop using the pourable gel fuel.
The recall involves an estimated 2 million units of various pourable gel fuels packaged in one-quart plastic bottles and one-gallon plastic jugs and sold in scented and non-scented formulations, which were sold since 2008 for between $5 and $20 by the companies listed below.
Consumers can contact these firms to obtain instructions for a refund of the product and for returning unused bottles and jugs:
Severe burns
The pourable gel fuel can ignite unexpectedly and splatter onto people and objects nearby when it is poured into a firepot that is still burning. CPSC is aware of 65 incidents resulting in two deaths and 34 victims who were hospitalized with second and third degree burns of the face, chest, hands, arms or legs.
Of the 65 incidents, 28 of them, including 37 burn injuries and two fatalities, occurred with fuel gel products made by Napa Home & Garden, which conducted a recall of its products in June 2011.
Also in June, CPSC issued a press statement alerting consumers to the hazards of pourable gel fuels. The CPSC said that, despite some manufacturers' claims, all pourable gel fuel, regardless of manufacturer, poses flash fire hazards.
Real Flame had issued a press release after Attorney General Madigan's demand for a recall, claiming that its products -- which have now been recalled -- were not involved in any of the incidents.
"Real Flame understands the Illinois Attorney General's reaction, and is saddened that people have been injured as a result of gel fuel products," said John Ridgeway, Vice President Sales and Marketing for Real Flame. "However, it is important to note that some fuel gel products with a long history of product testing and consumer safety are on the market today, none of which have been the cause of these accidents and should not be included in a ban."
Firefighters concerned
Fire departments around the country have expressed concern about the pourable gel fuel, as in this report from KHQA-TV in Quincy, Ill.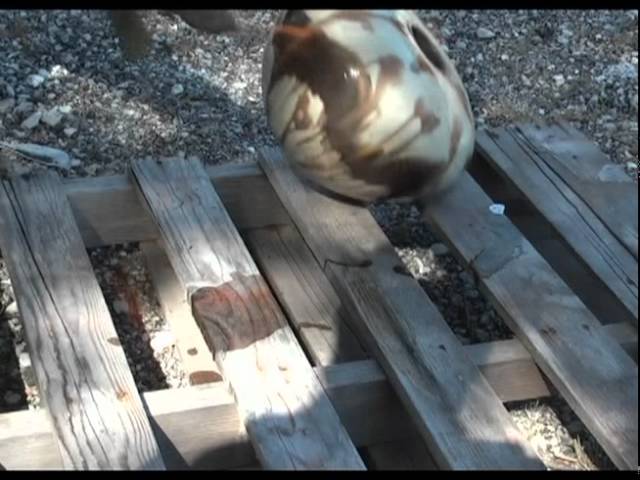 Don't try to fix it
Consumers should not attempt to use or fix pourable gel fuel bottles with homemade remedies, or replace the fuel with other flammable materials.
Retailers should stop sale of existing inventory and immediately remove all stock of pourable gel fuel from shelves. Some firms are working on a design for caps that may prevent flash fire hazards.
NFPA warnings 
The National Fire Protection Association warned in its alert that a flame may still be burning even when it is not visible, which is not uncommon with some gel fuel, and pouring fuel on any open flame is extremely unsafe. According to 
NFPA
, it is also important to allow a gel fuel device to cool completely (30-45 minutes) before refueling because if the fuel comes into contact with the hot device it may splatter on clothing or skin, resulting in a burn injury.
"Anytime you are using devices that involve fire, it is critical to use caution and follow safety tips. This is proving to be especially important with gel fuel," said Carli.
NFPA offers the following safety tips when using devices that gel fuel:
Keep your face away from the device when refueling.
If gel fuel is spilled on clothing, remove the clothing and launder it immediately.
Never leave a lit fire pot, personal fireplace or patio torch unattended.
Keep these devices at least one foot from anything that can burn.
Place the fire pot or personal fireplace on a sturdy surface.
Make sure patio torches are secure and not in the path of people or pets.
Keep children and pets at least 3 feet away.
These devices will be hot during and after burning; do not touch or move.
Be careful reaching over the device because clothing or hair could catch fire.
Use only gel fuel to refuel. Never substitute another kind of fuel.
Citronella gel fuel is intended for outdoor use only.
Allow the device to cool for 30–45 minutes before refueling.
Pouring gel fuel in a device that is not completely cool may result in a fire or injury.
Store the gel fuel in its tightly sealed original container; away from heat sources and out of reach of children and pets.