---
The Pennsylvania Attorney General has reached a civil settlement agreement with SAS Group, Inc., a New York-based business that sells a wide range of consumer products through infomercials and over the Internet.
The settlement resolves allegations that the company promoted products as "free" when in fact shipping and handling fees often exceeded the value of the products.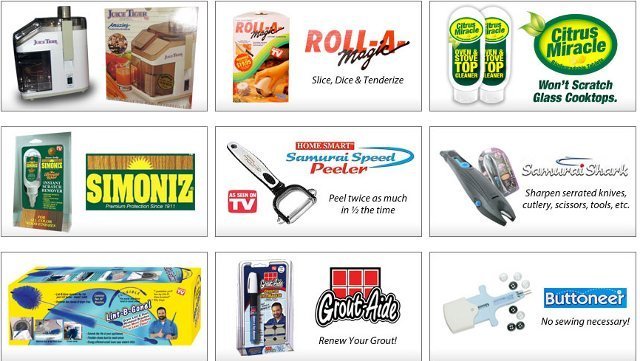 A selection of SAS Group's products
On its Web site, SAS Group says its "worldwide network of experienced professionals makes us uniquely qualified to create and effectively execute programs that promote and sell products 'ON TV', on the internet and at retail, through credit card syndication and direct response print advertising."
The company's product line-up includes many names well-known to late-night TV viewers including Simoniz car wax, the Buttoneer sewing aid, Leather Miracle tear repair and many others.
Credit card info
Attorney General Linda Kelly said that consumer orders were placed over an automated phone system, which took credit card information before they were provided with a total purchase price.
After the credit card information was entered, consumers were allegedly told that they would have to pay additional shipping and handling fees. Consumers were not able to cancel their order nor were they able to disconnect the call without being charged for the items they inquired about.
Kelly said that consumers who stayed on the line were offered an array of supplemental "free" promotional products. However, SAS charged shipping and handling fees for those free products that far exceeded the actual cost for shipping and handling and in many instances reflect the actual cost of the item.
Two boxes
Additionally, SAS shipped items in two boxes, when the items would have fit in one box, charging consumers double shipping fees.
Kelly said that SAS has agreed to pay restitution to consumers who filed complaints with the Attorney General's Bureau of Consumer Protection, pay civil penalties and fines. SAS also agrees to fully comply with Pennsylvania's Consumer Protection Law.
Consumers who believe they are entitled to restitution in this case should file a complaint with the Attorney General's Bureau of Consumer Protection within 60 days. Complaints filed online at www.attorneygeneral.gov or by calling the Bureau of Consumer Protection Hotline at 1-800-441-2555.
---