---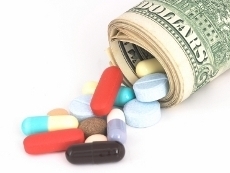 We all know that health care costs are going up, but consumers who receive benefits through their employers might not realize how much.
The employee's portion of the cost is deducted from her paycheck, and might not be that noticeable on a regular basis. The employee may be oblivious to the employer's portion, but rest assured the employer is aware and considers it part of the employee's compensation package.
The Kaiser Family Foundation and the Health Research & Educational Trust (HRET) track the costs of employer-sponsored health plans and now put the average annual cost of family coverage at more than $15,000, the equivalent of a new Ford Fiesta. Employer-sponsored insurance covers about 150 million people in the U.S.
Key findings
The key findings from the 2011 survey, conducted from January through May 2011, include increases in the average single and family premiums, as well higher enrollment in high deductible health plans with savings options (HDHP/SOs).
The 2011 survey includes new questions on the percentage of firms with grandfathered health plans, changes in benefits for preventive care, enrollment of adult children due to the new health reform law, and the use of stop-loss coverage by firms with self-funded plans.
The average annual premiums for employer-sponsored health insurance in 2011 are $5,429 for single coverage and $15,073 for family coverage. Compared to 2010, premiums for single coverage are 8 percent higher and premiums for family coverage are nine percent higher. That nine percent rate compares to a three percent increase in 2010.
Up 113 percent since 2001
According to Kaiser, average premiums for family coverage have increased 113 percent since 2001. Betty, of Marina, Calif., has found her Aetna policy is rapidly going up in price.
"I received a notice a few months ago that my son's insurance premium was being increased $25," Betty told ConsumerAffairs.com. "The increase started July 2011. I just received a letter on August. 20, 2011 that his insurance premium is being increased again $27, beginning in November 2011."
With health policies continuing to rise, it becomes a problem for consumers, like Betty, who haven't had a raise in a while.
"Our wages have not increased for at least the last 3 years," Betty said. "We are barely able to pinch pennies now."
---