---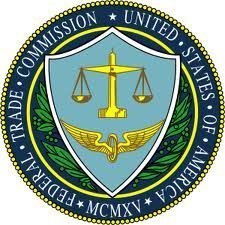 A federal court, acting on a complaint filed by the Federal Trade Commission (FTC) has halted an online conspiracy that allegedly took in more than $450 million from consumers in the United States and several other countries, and froze the alleged ringleader's assets, pending trial.
The scheme allegedly lured consumers into "free" or "risk-free" offers for weight-loss pills and tooth whiteners, and then billed them for things they did not want or agree to purchase, providing false or misleading information to merchant banks in order to acquire credit and debit card processing services.
Companies allegedly involved in the scheme include:
1021018 Alberta Ltd.
Just Think Media
Credit Report America
eDirect Software
WULongsource and Wuyi Source
Terra Marketing Group
SwipeBids.com
SwipeAuctions.com
Selloffauctions.com
Coastwest Holdings Ltd.
Farend Services Ltd.
JDW Media, LLC
Net Soft Media, LLC
True Net, LLC
The court order granting a preliminary injunction against Jesse Willms and 10 companies he controls stems from the FTC's ongoing crackdown on online fraud. Pending trial, it bans the defendants from selling products or services that feature a "negative option," in which the seller interprets consumers' silence or inaction as permission to charge them, or "continuity plan" in which consumers are sent regular shipments of merchandise until they cancel.
The preliminary injunction also prohibits the defendants from offering any products as a "free trial" or "bonus"; misrepresenting costs of a product or any cancellation policy; failing to disclose the amount and timing of fees and the terms and conditions of any refunds; making misrepresentations about the benefits or safety of products; misrepresenting any product endorsement or testimonial; and charging consumers without their express consent.
Teeth whiteners
According to the FTC's complaint, filed in May, Willms and his companies deceived consumers with offers of "free trials" for various products online, including acai berry weight-loss pills, teeth whiteners, and health supplements containing resveratrol (the supposedly healthful ingredient in red wine), as well as for a work-at-home scheme, access to government grants, free credit reports, and penny auctions.
Consumers were often charged for the "free" trial plus a monthly recurring fee, typically $79.95. Consumers were also charged monthly recurring fees for the so-called bonus offers.
The court found that the FTC showed enough evidence in the case to justify freezing the assets of Willms and his companies. It stated, "Not only has [the FTC] shown a likelihood that Defendants have engaged in misleading marketing practices, but it has also shown that Defendants have moved substantial funds to offshore companies and bank accounts. . ."
Specifically, the court stated that Willms admitted to establishing several holding companies in Cyprus to facilitate international merchant banking, and that email exchanges show that funds were likely transferred from Willms' accounts to Cyprus and possibly for the purpose of hiding assets.
The FTC recently filed an amended complaint adding two defendants to the action, Elizabeth Graver and Mobile Web Media LLC, a company Graver allegedly established to help Willms acquire credit and debit card processing services.
---