---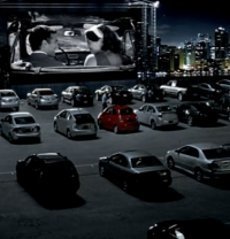 Less is more? That's perhaps the feeling Fiat is trying to create around its tiny Fiat 500, introduced to these shores earlier this year.
Fiat's advertising during its return to the U.S. has been handled by Impatto Custom Marketing, which among other things created the somewhat noteworthy TV ad that shows a Fiat 500 at a drive-in theater.
The ad carries the tagline: "Simply More." But for Impatto, it's going to be simply less. The Southfield, Mich., agency has been shown the door by Fiat, which didn't announce a successor or offer any explanation for the switch.
Impatto also created the tagline, "Life is Best When Driven," which is still being used by Fiat.
Of course, it hasn't always been true that Fiats are best when driven, since the batch that infested U.S. highways back in the 1960s and 1970s were often to be found broken down by the side of the road, up on the lift at the local garage or simply sitting forlorn and forgotten in a lonely driveway. (Your faithful reporter has spent time sitting in the median of the 405, back when there was such a thing, and in the blazing desert somewhere west of Indio while buzzards circled overhead and lived to tell the tale).
Fashion accessory
That was then and this, as we all know, is now. Fiat, which you may recall now owns Chrysler, has been treating the 500 more like a fashion accessory and less like a car.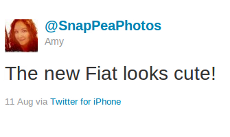 Its dealers call their showrooms "studios" and try to locate them in ritzy shopping districts instead of endless suburbia. The car's trim lines include "Pop" and "Lounge." Even Jennifer Lopez has been recruited to sing the little car's praises.
Fiat is chasing BMW's Mini Cooper, another little car that features lots of spiff, a hefty price tag and is, one must admit, a blast to drive, and has already drawn just about even with Mini in the sales race, an impressive start for a brand that's basically unknown to its target audience in the U.S.
Both cars are tearing up the track as far as consumer sentiment goes. We analyzed more than 500,000 consumer comments on Facebook, Twitter and elsewhere and found Fiat pinning the needle with a net positive sentiment around 60% for the past 12 months.

Blue line shows net sentiment
The Mini Cooper does even better, holding a net sentiment that's roughly 80 percent positive in a study of 160,000 consumer comments.

Blue line shows net sentiment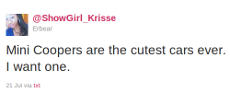 Why do consumers like these little cars so much? As the pie charts show, Mini drivers find the cars to be fast and fun to drive. A few -- stick-shift drivers no doubt -- even called them "good exercise."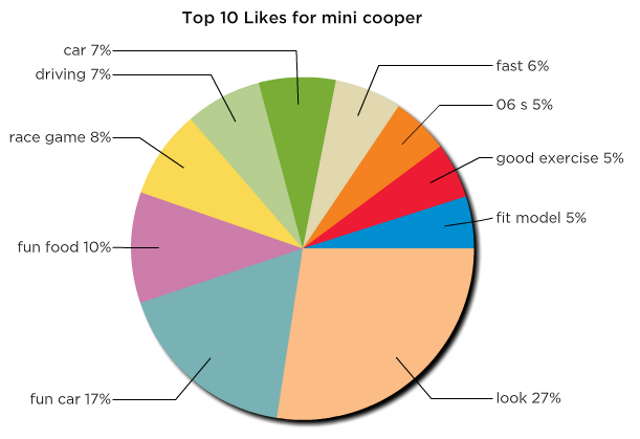 Fiat fans tended to be more enthralled with the car's looks, its technology and the awards it has won for its body and engine designs.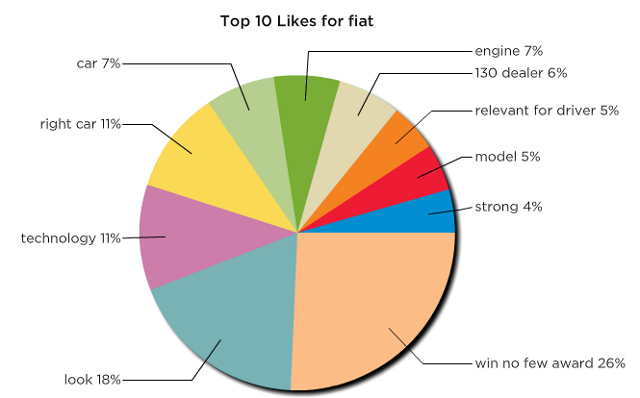 Whatever the reason, sales are good. Fiat, which now has 102 dealerships in the U.S. sold 11,088 of 500 cars through the end of August, an impressive showing for an unusual car being marketed by new dealers to an audience that is largely unfamiliar with the brand.
Does all this bode well for Alfa Romeo, another storied nameplate that will be joining Fiat in the New World in a year or two? Alfa at one time had a fanatical following in the U.S., even though its cars were only slightly more likely to remain in motion than the Fiat but as the 500 has shown, the American Dream isn't just for humans.
---