---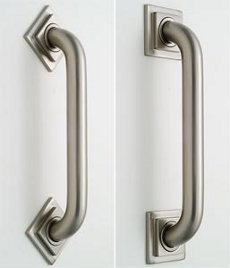 Falls are the leading cause of fatal injuries for Americans aged 65 and older. More than 18,000 older Americans die every year because of a fall, and the rate has risen dramatically over the last 10 years.
Although the risk of falls increases with age, it can be reduced by steps such as fixing trip and fall hazards in the home, reviewing and eliminating unnecessary medications, getting annual eye exams and staying in good physical shape.
Aging organizations and public health agencies are urging seniors and those who are for them to take these steps to reduce the risk of injury:
Engage in a physical activity regimen that includes balance, strength training, and flexibility components.
Consult with a health professional about getting a falls risk assessment.
Have their medications reviewed periodically.
Get their eyes checked annually.
Make sure the home environment is safe and supportive.
It's important to install grab bars in showers, remove throw rugs and other obstacles that could cause an older person to trip and route electrical cords so they are not in the way.
The federal government's newly released National Prevention Strategy recommends a guideline to provide individuals and families with the knowledge, skills, and tools to make safe choices that prevent violence and injuries, specifically citing fall prevention in older adults.
The Strategy lists numerous prevention techniques, including having seniors "engage in regular physical activities to increase strength and balance to help prevent falls." The full report is available at www.HealthCare.gov/center/councils/nphpphc.
"Although a number of federal agencies have been focusing on fall prevention, it's exciting to see it included in the National Prevention Strategy," said Lynn Beattie, vice president of Injury Prevention with the National Council on Aging (NCOA). "With a renewed national focus on prevention, an increasing awareness of the issue of older adult falls, and the growing availability of proven falls prevention programs and interventions, our hope is to greatly raise the awareness of the growing number of falls among older adults in this country."
---