---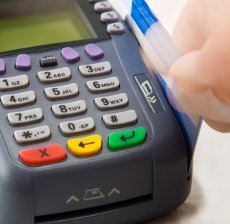 Consumers are rightly concerned when they are told there is a problem with their debit card. But they should also be a bit skeptical, depending on the source of that information.
In Oregon, consumer officials report a surge of complaints about telephone calls claiming to be from Wells Fargo Bank. The caller tells consumers that their debit cards are locked and that they should provide their debit card number to bank security in order to unlock the cards.
Of course, it isn't Wells Fargo calling – it's a phishing scam.
Oregon Attorney General John Kroger says legitimate financial institutions will never ask you for debit card, bank account or social security numbers, or for sensitive information, like your username or password, over the phone or by email.
To guard against these schemes, never respond to phone calls or emails soliciting personal information. If you suspect it might be legitimate, pick-up the phone and call the company to confirm.
Do not click on any links embedded in phishing emails. They may contain viruses or malware designed to steal your personal information.
Also, make sure your computer has up to date anti-virus software.
The Attorney General's Consumer Hotline received nine complaints since late August from the Portland area and the Willamette Valley about this scam. Kroger says this is a significant number of calls for such a short period of time.
---