---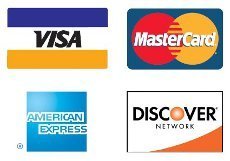 American consumers used more credit in July, according to the latest accounting by the Federal Reserve.
Despite a weak economy, consumers were willing to increase their credit spending by nearly $12 billion. Non-revolving credit, which includes auto loans and loans for educational purposes jumped $15.4 billion.
However, that was offset by a $3.44 billion decline in credit card spending. The revolving portion of consumer credit, which includes credit cards, $792.5 billion after the five percent decline.
Since the credit meltdown of late 2008, consumers have generally been scaling back their credit card purchases, and in many cases it hasn't been voluntarily. Early in 2009 many credit card issuers began an aggressive campaign to lower credit limits and, in some cases, close consumers' credit card accounts.
At the same time, many consumers have begun making more prudent use of credit cards and many consumers have curtailed spending in general. While credit card use rose in May and June, some analysts think July's numbers represent a return to "normal" activity.
The drop in credit card spending in July coincides with other economic data that emerged during the month suggesting the U.S. economy was slowing again. If consumers are becoming more cautious about spending, and about adding to their credit card balances, it could present some serious headwind for the recovering economy.
According to the Fed's figures, credit card debt peaked in 2008 at $957.5 billion. It is now 17.2 percent lower, a sign that consumers continue to pay down their credit card balances.
---