---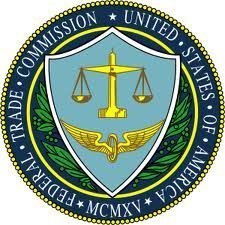 Well-run, conscientious businesses usually react with concern when they get a consumer complaint. Scammers, it seems, are using that quality trait against them.
The Federal Trade Commission (FTC) says it has become aware of a scam in which the fraudster uses the agency's name in a spam email. According to the FTC, the email gets its victims' attention with the following subject line:
URGENT: Pending Consumer Complaint
The body of the email says that a complaint has been filed against the company with the FTC. It provides a link to follow to find out the details of the complaint. If you were a business person who is concerned about how you are perceived by your customers, you might be tempted to click on the link.
Nasty surprise
But instead of getting information about an unhappy customer, you would download malware onto your computer.
The FTC says anyone getting such an email should delete it.
Malware, short for "malicious software," includes viruses and spyware to steal personal information, send spam, and commit fraud. Criminals create appealing websites, desirable downloads, and compelling stories to lure you to links that will download malware – especially on computers that don't use adequate security software.
But you can minimize the havoc that malware can wreak and reclaim your computer and electronic information.
If you suspect malware is on your computer, stop shopping, banking, and other online activities that involve user names, passwords, or other sensitive information.
Confirm that your security software is active and current. At a minimum, your computer should have anti-virus and anti-spyware software, and a firewall.Once your security software is up-to-date, run it to scan your computer for viruses and spyware, deleting anything the program identifies as a problem.
---