---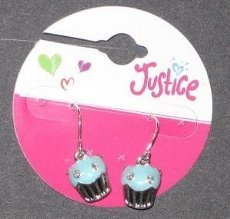 The Consumer Product Safety Commission (CPSC) will begin restricting the use of cadmium in children's jewelry unless ASTM International - formerly known as the American Society for Testing and Materials - adopts voluntary standards by Dec. 16, 2011, Courthouse News Service reports.
In a notice published in the Federal Register, the agency says it is acting in response to a petition from the Empire State Consumer Project, Sierra Club, Center for Environmental Health and other organizations.
Earlier this year, it was reported that children who mouth or swallow jewelry containing cadmium may be exposed to as much as 100 times the recommended maximum exposure limit for the toxic metal.
"Our hope is that the potential hazards of cadmium-laden jewelry will be taken seriously. While the bioavailability of cadmium from many items was low, the amounts of cadmium obtained from other items were extraordinarily high and clearly dangerous if these items were mouthed or swallowed by children," said Jeffrey Weidenhamer of Ashland University in Ohio, author of a study published in the peer-reviewed journal Environmental Health Perspectives.
Recent recalls
There have been several recent recalls of children's jewelry. In May 2010, Claire's Stores recalled about 19,000 "Best Friends" charm bracelets, made in China and retailing for about $12, because they contained unhealthy levels of cadmium. Earlier in the year, FAF Inc. recalled about 55,000 children's necklaces sold at Wal-Mart.
For his study, Weidenhamer's team tested 69 pieces of cadmium-laden jewelry, mostly charms and necklace pendants, many designed for children and imported primarily from China. Most items sold for less than $5 each and were purchased in 2009 and 2010.
Of 34 pieces of jewelry tested under mouthing conditions, one piece (a football pendant) yielded 2,109 micrograms of cadmium-more than 100 times the Consumer Product Safety Commission (CPSC)-recommended limit of 18 micrograms for maximum exposure through mouthing. Eight other pieces exceeded the 18-microgram limit.
The petitioners asked that the CPSC declare that any toy metal jewelry containing more than trace amounts of cadmium by weight be declared a banned hazardous substance, because of concerns that children could put the jewelry in their mouths, exposing them to the substance, which can be toxic.
The commission granted the petition and directed its staff to begin drafting the measure unless ASTM drafts acceptable voluntary standards.
"Extremely toxic"
The U.S. Occupational Safety and Health Administration (OSHA) defines cadmium as "extremely toxic" and cautions that due it its "low permissible exposure limit," overexposures may occur even when only trace amounts of the metal are present.
Several deaths from acute exposure have occurred among welders who have unwittingly welded cadmium-containing alloys or worked with silver solders, the agency noted. Most acute exposures occur in mining and smelting operations.
For the general public, the primary source of exposure to cadmium in dietary, as trace amounts may be present on some foods. Smoking tobacco can also increase the cadmium burden.
ASTM presently prescribes standard test methods to identify cadmium in glass tumblers, ceramic surfaces, glazed ceramic tile, porcelain enamel and ceramic foodware, among others, but does not address children's jewelry specifically.
---