---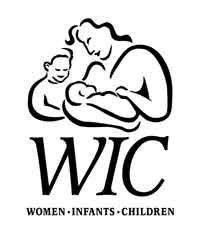 WIC — the Special Supplemental Nutrition Program for Women, Infants, and Children — is one of those programs that everyone says they support. After all, who could be against providing nutritious food, counseling and referrals to low-income pregnant women, new mothers and their children.
For at least the last 15 years, Administrations and Congresses of both parties have provided sufficient funding for WIC and leaders of the current Congress have reiterated this commitment rhetorically.
But there are mounting questions as to whether they will live up to it, or whether eligible low-income women and children will be denied WIC assistance in fiscal year 2012.
WIC serves roughly 9 million low-income pregnant and postpartum women, infants, and children under age 5 who are at nutritional risk. Extensive research shows that WIC improves birth outcomes, reduces child anemia, and improves participants' nutrition and health. It is widely regarded as one of the most effective of all social programs.
Unlike other key low-income nutrition programs, such as SNAP (formerly called food stamps) and school meals, eligible WIC recipients have no entitlement to benefits. If funds are insufficient, eligible applicants are put on a waiting list.
Large cut
The appropriations bill for fiscal year 2012 that the House passed on June 16 contains a large cut in funding that would force the program to turn away more than 700,000 eligible low-income women and young children next year. The House appropriations bill reduces WIC funding from $6.734 billion in fiscal year 2011 to $6.001 billion in fiscal year 2012, a cut of $733 million.
During the House floor debate on the bill, Rep. Jack Kingston (R-Ga.), chair of the House Agriculture Appropriations Subcommittee, stated that the funding reduction would not affect participants, because contingency and carryover funds (funds provided but not used in fiscal year 2011) woulc be available.
But the Center on Budget and Policy Priorities (BCPP) say it doesn't buy Kingston's theory. It says its estimates reflect the use of all contingency funds, as well as use of the carryover funds from fiscal year 2011, to close funding shortfalls — and the funding level would nevertheless result in the estimated participation cutback of 700,000 women and children.
Adding to the problem are the rising poverty levels in the Unigted States. Census data issued earlier this month show that the share of children living in poverty rose to 22 percent in 2010, the highest level since 1993.
In addition, the Agriculture Department announced on September 7 that in 2010, nearly one of every four children (23.6 percent) living in a household with a child under age 6 lived in a household that was "food insecure" — that is, had difficulty affording sufficient food at some point during the year.
---