---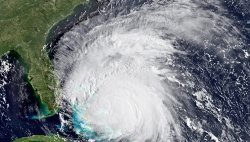 Hurricane Irene, followed quickly by Tropical Storm Lee, soaked wide areas of the Mid-Atlantic and Northeast regions of the country, causing widespread flooding.
Like so many natural disasters, this one is also bringing out the scammers.
In New Jersey, the Division of Consumer Affairs is warning consumers about a "Financial Recovery Awards" scam mailing sent to homeowners in flood-affected areas. For example, homeowners in Little Falls, N.J., received a mailed letter that begins, "STATEMENT OF YOUR BENEFITS," and states, "The Payment Security Administration (PSA) has determined that you shall receive entitlements and a Financial Recovery Award of up to $27,500.00."
The letter asks recipients to mail a "Benefit Consent Form" to a post office box in Canada, along with a "Processing Fee" of $29.97 paid by check, money order, or credit card authorization. Consumers who don't look closely might think they are being offered disaster assistance. They aren't.
Read the fine print
The fine print on the back page includes language about sweepstakes rules. State and federal law, however, are clear that that no sweepstakes can require consumers to make a payment in order to receive a prize.
"Consumers should be extremely cautious with any request that they send money to an unknown person or business," said Thomas R. Calcagni, Director of New Jersey's Division of Consumer Affairs. "By sending a check, you are giving the recipient your bank account information and the bank's routing number. With this information, or with an authorization to charge your credit card, you expose yourself to unauthorized withdrawals of your hard-earned money."
Signs of a scam
Calcagni noted that consumers should beware of any mailer or advertisement that, like the "Payment Security Administration" mailer, has any of these signs of a possible scam:
Offering huge prizes in exchange for small, up-front payments;
The use of an official-sounding but unverifiable name; for example, if an Internet search reveals that an agency by that name may not actually exist;
Fine print that includes unclear or confusing language; or
The request that payments be sent outside the United States.
"Anyone who receives this mailer should immediately contact the Division of Consumer Affairs," Calcagni said. "The residents of New Jersey's flood-affected areas have experienced enough stress and suffering, without the additional insult of being scammed."
---