---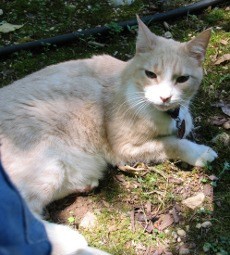 When Pennsylvania residents were asked to evacuate their homes during the recent flooding, many were suddenly faced with the problem of what to do with their pets. Many had never really given it a thought.
Fortunately, 20 teams of volunteers sprang into action, opening and managing 29 temporary animal shelters across the state during the height of the recent flooding, and some of those animal shelters still remain open.
"We encourage all those with domestic animals to make a plan before emergencies happen," said Joel Hersh, executive director of the Pennsylvania State Animal Response Team. "Prepare your home, business or farm for an emergency before the emergency occurs."
Rapid response
Based on principals used by emergency managers, Animal Response Teams involve a coordinated effort between government, corporations and animal organizations. The goal of the organization is to have a rapid, coordinated and effective response to any emergency affecting animals, with the hope of decreasing any health or safety threat to animals or humans.
Advice for preparing your animals for a disaster are similar to ones for humans. The Southeast Area Animal Control Authority (SEAACA) has provided a list of tips to help pet owners keep their animals safe in case of a natural disaster or emergency. From earthquakes and fires to tornadoes and beyond, emergency situations can occur without notice and pose significant threats, especially to pets that may not be able to take care of themselves in such situations.
Tips
Some of SEAACA's tips include:


Keep a Kit. Make sure your emergency kit also includes items for your pet, such as appropriate pet food, water for at least three days, medications, emergency phone numbers (your own, your veterinarian's information, family members who can take care of your pet, etc.), medical records, photos of your pet, extra identification tags, and any other information you think will be helpful. Place your emergency kit in a place that has easy access, for instance somewhere close to an exit door or garage.
First-Aid. In addition to conventional items used for humans, your first aid-kit should include flea and tick medications, latex gloves, and even a first-aid book or pamphlet geared toward animals.
Check It. Create a checklist of relevant items that will help your pet survive an emergency (include the items here in your checklist). Keep this checklist close to your emergency kit or with your personal belongings, to make sure you don't forget anythinng.
Toys & Treats. Keep chewing toys, blankets, bedding, and other items that your pet loves. If your pet can play with something familiar, she or he could feel more relaxed during an emergency situation.
Something to Carry. Keep a pet carrier and/or litter box with newspaper, paper towels, bleach or cleaning solution, and plastic bags. If you need to evacuate your home, you'll want to be able to take care of your pet's needs.
Stay In. If the emergency entails environmental smoke or loud sounds in your neighborhood, bring your pet inside and try to keep them in a safe, quiet place.
Make Arrangements. Well in advance of a disaster, try to set up arrangements at a local kennel, friend's house, or other appropriate place in case you need to take your pet to a temporary boarding home.
Microchip. When pets have a microchip, they can be more easily reunited with owners during a disaster or emergency. Make sure your pets' contact information is current. SEAACA provides microchipping services to pet owners throughout Southern California.

"Disasters and emergencies are scary for people, but they can extremely traumatic for animals that depend on their pet owners for safety," said SEAACA Executive Director, Dan Morrison. "By preparing ahead of time and making a few arrangements, pet owners can be more confident that their beloved animals will have the support they need in case of an emergency."
---