---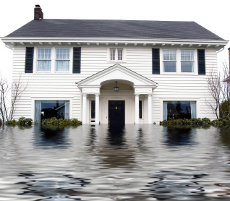 While the economy has shown signs of recovery, it's far below expectations. Lately, there has even been concern that the economy is slipping back into recession.
There are indications a new round of stimulus could be coming from the Federal Reserve, the White House, or both. One economic analyst thinks the government is about to try a new strategy – stimulating housing.
"If you look at the economy, it is slowly coming back, but there is one area -- a massive area -- that has hit this economy for the last two years, and its housing," Don Hays, President and Chief Investment Strategist of Hays Advisory, said in an interview with the webcast Breakout. "He wants policymakers to try something new and different that will jump-start the entire economy, not just the banking sector. As much as stimulus has become a much harder sell in Washington, D.C. these days, I think a populist pitch to prop up housing might just catch on."
Small efforts
The government has, in the past, provided some stimulus to the consumer sector. The home-buyers' tax credit and "cash for clunkers" program were relatively small programs, compared to the massive bank bailouts.
Hays says it's time for the government to try something bigger and bolder, to get housing back on track. He points to a proposal by fellow Wall Street analyst Dr. Ed Yardeni that would remove taxes from rental income for a decade, to encourage investors to buying up the surplus housing inventory. An increase in such demand, he says, would help prices recover. That, he says, would pave the way for more new construction.
Putting construction workers to work
"We have 2.2 million people in the housing construction industry that are still out of work and cannot get a job so that is the place that has to be stimulated," Hays said. "We think that is the one area that has not had the same long term encouragement."
Housing, indeed, has been a laggard in this economic recovery. Sales are down and home prices keep falling, trapping an increasing number of homeowners "underwater," owing more on their mortgages than their homes are worth.
More loans, please
The real estate industry has, for months, begged lenders to make it easier for qualified buyers to get mortgages, but in recent months lenders have actually toughened loan requirements. The National Association of Realtors (NAR) says that has to change if housing – and the economy – are going to recover.
"A strong housing market recovery is essential to the nation's economic strength," said NAR President Ron Phipps. "The housing market is in a fragile recovery, and our goal is to ensure that regulatory or legislative changes help lead the way out of today's economic struggles and not jeopardize the recovery."
Stimulus, without spending money
NAR has been focusing lately on trying to head off government moves that it fears might make housing worse, such as elimination of the mortgage interest tax deduction. NAR also recently asked regulators to reduce what it calls "the overcorrection in underwriting standards" for mortgages from the Federal Housing Administration (FHA) and government-sponsored enterprises. That in itself, the group says, could stimulate housing, or at least remove the current drag.
"Mortgage availability remains a concern, and borrowers continue to find it increasingly difficult to find affordable mortgage options," Phipps said. "Requiring a higher down payment does little to reduce default risk, and only strips home buyers of their savings and increases the number of borrowers who are unable to purchase a home. We cannot have a viable housing market and economic recovery until creditworthy borrowers are able to obtain mortgage financing."
---