---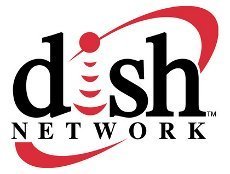 Almost all subscription services that involve hardware have a one or two year minimum service requirement, or they impose an early termination fee. Most consumers try to avoid these at all costs.
"I called Dish Network July 28th 2011 about canceling service in the near future," Shawn, of Hillsborough, N.C., told ConsumerAffairs.com. "I was informed that I was not bound to any contract at the time of the call."
That's just what he wanted to hear. So after making arrangements, Shawn said he called on August 2nd to cancel the service.
"I was informed that there will be a fee for canceling service, even after being with the company for 2 1/2 years," Shawn said.
Shawn doesn't understand how a week ago he had no contract but now he does. He spoke to two different customer service reps and obviously one is mistaken.
If Shawn hasn't made any changes to his plan in the last two years, he can probably cancel without paying the fee, but he will have to talk to at least one more customer service rep, and maybe a supervisor or two.
Timing is everything
If you got mad at Netflix for raising prices and want to cancel, keep in mind that the service bills in advance.
"When Netflix announced their 60 percent price increase to begin the fall of 2011, I immediately cancelled my service," Laura, of Kalamazoo, Mich. "This happened to be one day after my account was charged for the coming month. I cancelled through their website and never saw any notice that there would be no refund for unused service, which they claim when I called today was printed on the cancellation screen. Every other company that I have ever done business with, automatically calculates and issues a refund for any unused portion of service that was paid in advance. Three weeks went by and I didn't see a credit posted to my debit card account, so I called their customer service number to inquire on the refund. This is when the extremely rude service rep told me that cancellations made online will not receive a refund; that customers must call to cancel in order to receive a refund."
Getting money back from companies these days always seems to be a struggle. If you are going to cancel, it may be best to do it at the end of your billing cycle.
Parting is such sweet sorrow
AOL is a legend when it comes to difficulty in separating yourself from their services. Harry, of Savannah, Ga., is finding it difficult to establish a cut off date.
"I cancelled my service with AOL on May 4, 2011," Harry told ConsumerAffairs.com. "They have continued to bill me every month $25.90 on my visa card. My last payment was suppose to be for April because the next billing cycle had not gone through for May. When I called them June 22, 2011 they said I had to pay one more month because that it was I owed them (some bogus back pay). They have taken $25.90 out of my credit card every month and every month I pay off my crdit card so there was no back charges they had not been paid."
Harry isn't alone. Others have continued to have the same difficulty, but there are ways to effectively terminate the service, outlined here.
Tricky marketing?
Magazine marketers have a large bag of tricks to persuade you to subscribe. The first challenge is to get you to open the envelop containing the sales pitch. Robert, of East Brunswick, N.J., doesn't care for the way Readers Digest goes about it.
"Today I received a form to subscribe," he said. "My problem is the envelope in which it came. A normal white envelope with a bright orange box with black letters saying "ACCOUNT NOTICE". I think that a person seeing this would obviously open it quickly, thinking they had a problem. What really annoys me is that, in my case, my neighbor was taking in my mail for a few days while I was away. This highlighted box certainly can draw attention and, unless you open the envelope and see that it's only an invitation to subscribe, there could be a negative connotation."
Robert wants to know why these kinds of tactics are used. The simple answer is, it's harder and harder to sell magazines these days. Robert shouldn't worry too much. Most people, probably including his neighbor, recognize these kinds of envelopes for what they really are.
---