---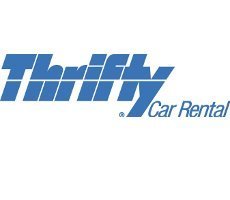 Consumers who rent cars have to pay extra attention these days to make sure they don't end up paying for things they don't want. Pat, of Cummings, Ga., reports such an experience.
"Thrifty Car Rental charged me for insurance that I did not want and a per day charge for extra driver after telling us it was a one time charge," Pat told ConsumerAffairs.com. "They will not take one cent off the bill because they said I signed the ticket. True, I did, but before I signed I asked the man if this was the same price as on my reservation and the answer was yes. My suggestion would be to stay away from Thrifty Car Rental."
Our suggestion would be to read the rental agreement and not take the word of the person behind the counter. Sadly, that's the way it seems you have to operate in the current economic environment.
Not holding up their end of the deal
Who bears the responsibility if a wireless service doesn't work the way it's advertised? Right now, it seems the consumer does.
"I purchased an advertised 4G Broadband device from Verizon Wireless months ago," said Robert, of Wilkes-Barre, Pa. "Every day of every week for the past four months the device malfunctioned, disconnecting me every time 10 minutes at a time, sometimes shorter."
Robert said he has tried two replacement devices, both of which, he says, malfunctioned as well. He said he has downloaded every update and worked with Verizon's technical support. He finally gave up and cancelled the contract.
"I am being billed for an early termination fee on a device that never worked properly," he said. I seek remedies as Verizon breached their contract in providing a 4G Device that worked properly or moreover work period."
Breach of contract is usually argued in court, but cell phone disputes must be arbitrated, according to the U.S. Supreme Court. Robert should certainly try arbitration, even though consumers don't usually fare very well. Still, he seems to have a pretty reasonable case. Robert appears to have made a good faith effort to make the product work. Verizon appears to be unable to make the product work for him. Why is it fair to penalize him for that?
Empty promises
Here is another reason why you should immediately hang up on anyone who calls you and tells you they can help you get a mortgage modification.
"I was contacted by American Residential Law Group who said they could help me with a loan modification, Mark, of Hammond, Ind., told ConsumerAffairs.com. "After I agreed to pay them $1,500 they passed me to Summit Legal Group, who said they needed another $1,500 dollars to process my loan. I haven't heard from again now my home is in foreclosure and I'm about to lose it."
If you need help with a mortgage modification, it's best to start with the government's site for helping homeowners.
Auto renewal
Lots of consumers complain about auto renewals, especially the ones that are hard to switch form "auto" to "manual." Sean, of Mooresville, N.C., finds eHarmony's renewal set-up especially hard to fathom.
"The policy seems design to be as obscure as possible," Sean said. "Turning off the auto-renew is actually indicated as 'cancel subscription.' Once you figure this out it then take a series of five web pages and a survey to complete the process. Some of the questions in the survey are of the 'when did you stop beating your wife' kind, and seem designed to make you feel like you have failed in some way using eHarmony."
Companies say they provide auto renewal so the consumer's service isn't inadvertently interrupted, but in reality, most are hoping you forget and just renew their service without knowing it.
---