---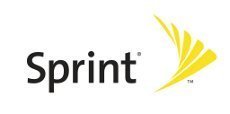 There's nothing more embarrassing that being in an important business meeting and have your cell phone go off. But what if that happens when you've set the device to silent?
"This all started when I heard a faint ringing noise that wouldn't stop," Karthik, of Cincinnati, Ohio, told ConsumerAffairs.com. "At first, I didn't even suspect my mobile device, a Sanyo Zio SCP 8600. After several days of searching, I almost gave up. One fine morning, I was at an official meeting and the noise started. To my embarrassment, the noise was indeed coming from my cellphone, that was silenced! After attempts at silencing the phone again, I ended up shutting down the device, and that is how I keep it at work now!"
Karthik says she has spent countless hours with Sprint trying to pinpoint the problem, to no avail. Anyone else have that problem?
When it rains, it pours
Louis, of Asssonet, Mass., bought a 2010 Toyota last year and really likes it, except for one thing.
"When it rains the sunroof leaks and Toyota has not been able to explain to me what the issue is," Louis said. "I have reproduced the failure/leak many times at home and took pictures of the issue. But the dealership seems to do nothing about the problem. Any support and help on this issue please feel free to comment. All I want is an explanation why some cars leak and some don't."
Toyota owners should feel free to chime in, but a sunroof leak could be caused by any number of flaws, included a mismounted window and a damaged gasket. Water can find the tiniest hole. The bigger issue is the repair. Louis says the car is still under warranty, so he should insist that the dealer repair it.
Sour note
Mark, of Jacksonville, Fla., went to Pearle Vision for glasses, informing the optometrist the main reason he needed them was for reading music.
"It's usually a little more than arms length," Mark told ConsumerAffairs.com. "I showed her by stretching my arm out. The glasses were ready in a little over a week. The fitting did not go well as the glasses were way off. Focal range was about six inches from my nose. The prescription was changed without a new exam. The second pair was worse as the first because it moved the focus to four inches. But, I was told by the professional Pearle Vision associate the distance was ideal for reading a book. Was offered the opportunity to return on another day for a re-exam by the other optometrist. I declined."
Mark said he returned to an optometrist he had used in the past and was happy. Generally, that's the way it is with healthcare providers. Some you like more than others. Some listen to you, others don't.
Unauthorized charge
Consumers get very upset when they think they are using a "free" service, or are on a "free trials," only to have charges show up on their credit cards.
"I did a search on MyLife.com for a lady that crossed the pacific with me in1963," said Paul, or Huger, S.C.. "I did not join the site or give them any credit card information but they were able to hack my account and stole without my consent $14.95 for a Mylife people search. I have no idea how they got my debit card info because I did not provide it to them. This is wrong and very misleading."
Paul may feel like a hacking victim, but he probably isn't. Chance are he got to the MyLife site by doing an online purchase with another company. It's common practice for one company to share credit card information with "marketing partners." The consumer has no idea the second company can charge them for something. Paul should be able to ask MyLife to provide a proof of purchase.
---