---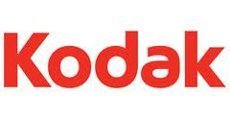 When electronic devices constantly fail, it can be maddening. Especially if they are now, and expensive.
"I bought a Kodak 6150 all in one printer in Feb. 2011," said Jackie, of Adelanto, Calif. "From day one the thing shuts off randomly, then turns back on randomly. Kodak just tells me to upgrade the driver, which doesn't work, or reset it. I found out early on they will not take it back and neither will the store where I bought it, Office Max."
It does, indeed, sound like a driver issue, but if Jackie has tried that, maybe it's something else. We have found that taking equipment to a small, independently owned computer repair shop in your community – not one operated by a big chain store – often yields good results. The equipment is likely to be worked on by the owner, who might have more skill and experience than at other places.
No easy solution
Richard, of San Antonio, Tex., writes to say that he just discovered Experian has been billing his credit card each month this year.
"This company has been billing me for credit reports," Richard told ConsumerAffairs.com. "I must have been tricked in to asking for a free credit report but did not read the fine print. I know they have been billing me since January of 2011 at the rate of $15.88 per month. No apparent way to contact this company to cancel or question the billing. I have had American Expresss block this company from any further billings."
It goes without saying that Richard should have been more careful when asking for anything for free. There's usually a monthly charge involved. Beyond that, his resolution of this problem, unfortunately, isn't going to work.
If he blocks Experian's access to his credit card, they may turn the account over to collections, which will have a negative impact on his credit report. As far as they are concerned, it is a legitimate charge. Richard is going to have to show that it isn't. That's going to take some time and effort on his part.
Costly change in plans
Shelia, of Seeleys Bay, Ontario, wanted to book a five-night stay at a Courtyard by Marriott in Woodbridge, Virginia. She booked it through TravelNow.com, even though she said she wanted to make sure she could cancel the reservation if she needed to. She said she thought calling the site's 800 number would allow her to do that.
"We were offered a rate and we provided our credit card and were told we could cancel up to 24 hours prior to the check in time," Shelia said. "We received a confirmation e-mail that indicated we couldn't cancel and that our credit card had already been charged. We tried vehemently to have the reservation cancelled and reissued with a cancellation provision. We were quite prepared to pay a higher rate for this option but were informed we would still be charged the $844.00 already charged to our credit card."
Travelers need to understand that it may not be advisable to book hotel rooms using an online travel service, if you need flexibility in your travel plans. These sites almost never allow for changes because they get rooms at a steep discount and most of the time aren't allowed to make changes. If you need flexibility, always deal directly with the hotel yourself. You might pay a little more, but in some cases, you might not.
Business 101
With unemployment at stubbornly high levels, a lot of people are looking for ways to go into business for themselves. Often it's made to sound easy and inexpensive. Michael, of Collinsville, Ill., paid $200 to set up a website through MyGen Online.
"It is a networking marketing company that sets up a web site for its customers," Michael told ConsumerAffairs.com. "This web site has four distinct areas; shopping, dating services, medical insurance and finally, travel. I supposedly have over 20,000 total views to my site without one sale. I asked for information about this. I wanted to know exactly how I can view and see what potential buyers did once entering my site. I also asked for steps in getting a refund very early on obviously without any progress."
Michael says he is having a hard time reaching anyone in customer service and wants to cancel his arrangement. It's not clear that the terms and conditions allow him that option. As with any "business opportunity" or "work at home" enterprise, diligent research should come first, before any money changes hands.
---