---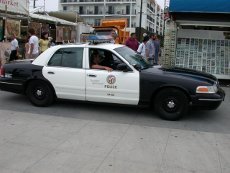 Is there anything worse than having your car stolen? Keobes, of Los Angeles, Calif., says there is. Having your stolen car recovered but not finding out about it for three weeks.
"My car was stolen July 12 from outside my house and I filed a police report right away," Keobes told ConsumerAffairs.com." My car was recovered the next day but we were not notified. It took about three weeks for us to get a letter saying the car was at the local impound garage. I now owe over $1,800 in storage fees."
If stolen car victims are notified by U.S. Mail that their property has been recovered, we can see how there could be a lengthy delay. And all the while, the meter's running. Doesn't seem quite fair, does it?
Sorry, no record of your call
Edward, of Denver, Colo., got tired of waiting for Qwest to come install TV service so he called Dish Network to see if they could do it any faster. Dish said they could.
"Dish also stated that I could sign up now and cancel anytime without charge up until the install date," Edward said. "Four days later, Qwest came, I called and cancelled Dish Network. Dish even said no work order had been generated yet so all is good, no charge. Now a month from that Dish sends me a bill for services from the sign-up date to now and it's twice the 'introductory rate.' They find no record of a cancelation and the bill is due."
These kinds of things seem to happen a lot. A customer service rep tells a consumer something that doesn't turn out to be true and there is no record of their conversation. Perhaps Edward should try suing Dish Network in small claims court in Denver. This little-used tool usually causes large companies to capitulate, or simply not show up.
Oops, our mistake. That'll be $199
Did you know that when you take your computer in for service at Best Buy, and perhaps many other stores, they aren't responsible if they wipe all your data. Laura, of Miramar, Fla., didn't know that before she took her laptop to Best Buy, but wishes she had.
"On August 4th when I picked the laptop from Best Buy, I was told that the laptop had no programs," Laura told ConsumerAffairs.com. " Also, that I needed to purchase the restore disk from Best Buy for $199.00 and they would install the programs on the laptop. I was shocked to hear that, so I told the customer service representative that the laptop was under warranty. At that moment, she explained to me that I should have made a back-up DVD with my programs before taking it in for service."
It may not be a completely unreasonable policy, but Laura is right – consumers should be asked if they have backed up their system and data before leaving a computer. Charging $199 to reinstall the programs is just adding insult to injury.
No taste or smell
Two years after the U.S. Food and Drug Administration (FDA) issued a warning about certain Zicam cold remedy products, we're still getting disturbing reports from consumers.
"I was sick with sinus congestion over 4th of July weekend and had been using Zicam nasal gel," said Brian, of Nararre, Fla. "It worked pretty good but after three days I noticed I could no longer smell or taste anything. At that point I stopped using it and have not used any medication or nasal products since. My senses have still not come back.I hate to think think product caused this and hope t's not permanent but as it's August 22 now and I'm still without my taste and smell sense, I feel a bit concerned."
Brian should be concerned, and he should see a doctor right away. In 2009 the FDA said consumers should stop using three products marketed over-the-counter as cold remedies because they are associated with the loss of sense of smell, a condition known as anosmia. Anosmia may be long-lasting or permanent.
The products are:
Zicam Cold Remedy Nasal Gel
Zicam Cold Remedy Nasal Swabs
Zicam Cold Remedy Swabs, Kids Size, a discontinued product
The FDA said it had received more than 130 reports of loss of sense of smell associated with the use of these three Zicam products. In these reports, many people who experienced a loss of smell said the condition occurred with the first dose; others reported a loss of the sense of smell after multiple uses of the product.
---