---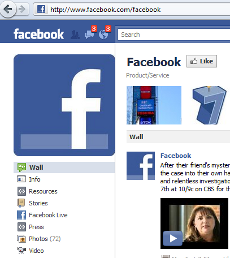 Does Facebook have a way to deal with people who impersonate other people on the site? Rose, a concerned mother from Overland Park, Kan., hasn't been able to find one.
"I have made multiple attempts to complain via email and via phone and cannot get any response, Rose said. "Someone has created multiple Facebook profiles in my daughters name. They are impersonating her. My daughter had a Facebook page that was actually her and they were harassing her on that page. We had to deactivate her actual account. We cannot deactivate the multiple fake accounts. We cannot get through to a person to make a complaint via email or phone."
Rose said she has tried all the various "Help" options on the site but says she hasn't gotten anywhere. "I have tried to complain via every 'Report a violation' link on Facebook and it says it cannot be processed at this time. I just want these profiles deleted, and the harassment to stop. Why does Facebook have no conflict resolution process whatsoever? Are they not accountable for their service?"
With 750 million members and counting, the site may be getting a bit unwieldy. If anyone has any advice for Rose, let us know.
Not exactly express service
An increasing number of employee health benefit plans are using mail order pharmacies, in an effort to control costs. But Cheryl, of Stockton, Calif., finds it hard to get her medication in a timely fashion from Express Scripts.
"When I ask my doctor's office to fax a refill for medications to Express Scripts they never seem to get the fax--until it's been faxed two or three times," Cheryl told ConsumerAffairs.com. "Very frustrating to wait several weeks only to find out they still don't have the faxed information. Sometimes I nearly run out of my meds. Then they ran out of one of my meds. I had to request a refill from my local pharmacy. I don't have any option as this is the mail order pharmacy provided by my insurance."
Cheryl's complaint in not all that uncommon, and may be a sign that mail order pharmacies just don't have the personnel to keep up with the increasing demands.
Across the pond
There are often similarities between complaints from U.S. consumers, and those in other countries, about the same companies.
"We have read the comments about the practises of Enterprise Car Hire and the fact they charge after you have left the premises to correct so called minor dents in the car. Their claim against us is $750," said WB of Castletown, UK. "This is just to let you know that they operate in a similar fashion in other countries, we are based in the UK. Customer Service is poor in our opinion and today we had an abusive debt collector on the phone. We had already paid for the dent when we took the car back about $210 and we got a quote from a reputable body shop that said it would only cost about $100. Enterprise are now claiming a further $600!"
U.S. and British consumers may have more in common than you might think. WB says ConsumerAffairs.com "is very helpful to us."
Costly information
Loren, of Columbus, Ind., is upset because she found her credit card was charged $19.95 each month after agreeing to a one time charge of $.95 from US Search for a reverse telephone number.
"I was going through my checking account and found the charges," Loren told ConsumerAffairs.com. "I called and the representative said he understands my frustration and he himself would never even use his card online. He said that the membership that you agree to is clearly stated on the webpage and it's not like they are trying to hide anything."
Consumers need to understand that when they provide their credit card information for a very small purchase, it's almost certain that they are also being enrolled in a membership program that has a recurring charge. The US Search representative is correct, however. There is a clear explanation of the terms on the website. However, it does not appear until you are well into the purchase process. Still, consumers need to be aware and read everything carefully.
---