---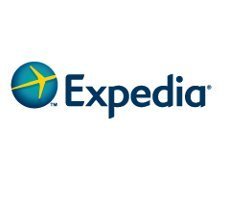 Who do you trust when it comes to online reviews? If you trust the reviews posted on Expedia and other travel-booking sites, Rose, of Bayone, N.J., says you might be disappointed.
"I decided to book through Expedia for a vacation to Virginia Beach with my family, as I am not too familiar with some of the more 'local' hotels or resorts," Irene told ConsumerAffairs.com. "The hotel I chose had a great price and on Expedia had good reviews. It wasn't until afterwards when my husband decided to root around the web to check other comments/complaints on the hotel when we realized not one other site had anything positive to say about this resort."
Irene said her husband called Expedia to cancel the reservation and book another hotel, but discovered that wasn't allowed to do so. He could only do that in person, at the hotel. Irene isn't happy about paying the $200 cancellation fee, but also feels like she was misled.
"I would not have had to cancel had they been remotely honest about the hotel reviews," she said.
High cost of living
Everyone knows that the cost of health care, and the insurance to pay for it, keep going up. Perhaps no one knows this more than Richard, of Alphretta, Ga.
"I just received a letter from Golden Rule, A United Healthcare Company increasing my annual healthcare premium by 25 percent," Richard said. "This is on top of a 15 percent increase 10 months ago. I can't afford to be alive!"
We don't know that Golden Rule is different from any other health care provider. Some, however, will lock in rates for up to two years. Since it can sometimes be expensive to change policies, it's best to do a lot of research before making a change.
Hey, what happened to my money?
Here's a fairly common consumer complaint: a debit card purchase is made, usually at a gas pump, and the transaction places a hold on the consumer's account for much more than the purchase, causing overdrafts. It happened to Jean, of Greensboro, N.C., who said she had $82.61 in her SunTrust bank account with three pending items totalling $76.71. One of those was a $7 gas charge.
"The bank put a hold on the account for an amount that was not shown anywhere to me as the consumer," Jean told ConsumerAffairs.com. "I was not aware of the hold and then they took $108.00 fees from the account for overdraft."
Why did that happen? It has to do with the way some debit purchases – gasoline in particular – are structured. The purchase is a two-step process. There's the authorization, to make sure the card is valid, and the settlement, where the merchant gets paid.
To make sure there is still enough money in the consumer's account to pay for the purchase when settlement time comes, the merchant places a hold of a larger amount – usually $100 – on the consumer's account. That's money the consumer cannot use until the hold is released.
It's a problem for Jean and other consumers who keep a very small balance in their checking accounts. Putting a hold on $100 will almost certainly throw them into an overdraft situation. When your account falls below $100, it's best to pay for things with cash, especially when buying gas.
---