---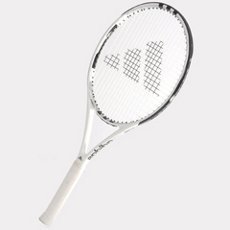 We all love to feel we got a great deal. Mike, of Clearwater, Fla., said he found an Adidas tennis racquet at Sports Authority, marked down from $100 to $67. Thinking it was a great deal, he bought it.
"Later I saw that the average price for this racquet is about $65-$68," Mike said. "I felt I was cheated. I complained on the website and got no response. I wrote to the company president and also got no response. I can only conclude from this lack of response that such misrepresentations are not uncommon. If I ever go back, I will check third parties before making a purchase."
Sports Authority may have tried to sell the racquet at a premium price and found that it couldn't, so it may have indeed been "on sale." Mike ended up paying the average price, so he shouldn't feel too bad. However, he is absolutely correct in his observation that he should do research on a product before buying it.
Hard to quit
Consumers often get angry when they find that a service they have subscribed to – perhaps only to receive a gift or discount – has auto-renewed their membership and charged their credit card again.
"Classmates.com posted a charge to my Visa," Maureen, of Chesterton, Ind., told ConsumerAffairs.com. "The bank set up a conference call between the bank, them and myself. Scott said it was an automatic renewal. I had emailed them months ago to cancel. Scott said he saw the email but not the follow-up. Said they respond to emails with a 'how to cancel.' I never got this email. Of course, I can't prove it. They won't refund my $39.00. Nice to do to a almost 79 year old."
Consumers need to understand that simply sending an email almost never cancels a subscription. Usually, one must wade through the website to find instructions. Apparently, in the case of Classmates, you must request the instructions to be emailed to you.
No guarantees
Just because you can't get a cell signal at your house doesn't mean T-Mobile, or any other mobile provider, is going to let you out of your contract.
"I had cell service with T-Mobile for about a year and then I could no longer get a signal," Annissa, of Point Arena, Calif., told ConsumerAffairs.com. "I spent a week with them trying to get them to figure out why and they could not. So finally one of the representatives told me either I keep my account and have no signal for four to six months until they merge with AT&T or turn it off. Well I told him I didn't want to pay for phone service I could not use. The representative told me that all I would have to do is mail in proof of residence and they would wave the fee. I did that and now they are saying that customer relations department denied me and that I would have to pay it because once I signed up with them they don't have to guarantee service."
It's also another reminder not to take the word of a customer service representative. You have to read the service agreement.
Another scam victim
Bob, of Menomonee Falls, Wisc., was targeted by the fake payday loan scam, and unfortunately, bit on it.
"Someone called me saying I owed a $517 and if I didn't pay I was going to be charged with bouncing checks," Bob said. "I paid $388.13. I was suppose to pay the rest today or I was going to be 'charged.' I tried to call the number and pay the rest and the number was disconnected. I feel really stupid and $388, is a lot of money for me."
This scam shows no sign of going away, having spawned a number of copycats. Keep in mind if a "debt collector" starts threatening you with jail, or threatening your job, it's one of these scams.
---