---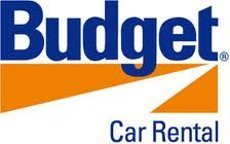 This isn't the first time we're heard from a consumer who believes they were told one thing by a car rental agency, but when they signed an electronic document it turned out they agreed to something else entirely.
"When picking up my rental at Budget I declined any additional options," Kathy, of Santa Cruz, Calif., told ConsumerAffairs.com. "The agent then had me sign on an electronic monitor. I didn't realize until I was turning in the car that he had marked down that I wanted additional insurance, an additional charge of $127.73."
On the old paper rental car agreements, there was a place where the customer initialed a box indicating they did not want the insurance. Seems to us that an electronic document should have that too.
Time is money
Donna, of New Kensington, Pa., said she purchased a new Kitchenaid dishwasher from Sears last November and has had multiple problems with it.
"First, the sliding drawer cracked," Donna said. " And now the entire control panel is fried. I am so disgusted mainly with this problem and also being that I have to have a repairman come only hours that are very inconvenient."
It's not a matter of money, Donna says, since the appliance is still under warranty. It's the time she has to take off from work to be on hand when a repairman comes. After paying $700, she said she expected better.
Hang up
Ron, of Raymore, Mo., reports getting automated calls two or three times a month from Credit Card Services.
"I have contacted them requesting I be taken off their call list," Ron told ConsumerAffairs.com. "No luck. I'm on the no call list."
There could be a reason Ron is getting these calls. If he has had business contact with Credit Card Services within the last 18 months – including just a request for information – they can market to him under the Do Not Call law. However, if he has had no such contact, he needs to report these Do Not Call violations to Missouri Attorney General Chris Koster, who has aggressively enforced his state's Do Not Call law.
Out of touch
With so much emphasis on wireless communications these days, it's easy to forget millions of people are still dependent on land lines. Vera, of Rockaway Park, N.Y., is one of them. She says she has not had telephone or fax service since last Friday and so far, she says Verizon hasn't responded to her requests for repair service.
"I am a 77 old person who has medical problems and need to have access to a phone in order to request the required services such ambulance and other related services in case of need," Vera said. "There are services provided to other homes in my neighborhood, and none at my home. I called Verizon numerous times and the only response was a recorded tape announcing that they are not able to provide services due to the strike."
Strike or no strike, some states have statutory requirements for utilities to restore service within a set time. Vera should contact New York Attorney General Eric Schneiderman's office to find out what the law says in New York.
---