---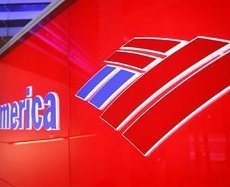 We've endlessly reported the problems homeowners are having getting mortgage modifications. The stories are all very similar. They keep sending the requested paperwork only to be told it never arrived and they have it send it again. Lender personnel never have the same story, a fact that was reported to us in this horrifying post from Rick, of Nixa, Mo.
"Same complaint as every one else. I sent paper work to Bank of America three times, each time they said we dont have it all.," Rick told ConsumerAffairs.com.
Then finally, he said, he found a customer service rep who seemed to be sympathetic and willing to help.
"She said 'email the paperwork to me and I'll take care of it,'" Rick said. "I've been talking with her for four months or so, with everything looking great. She says the paperwork is with the underwriter and and we should be approved any day now.
Then Rick called back and the customer service rep with whom he had been working was no longer there. He spoke to someone else who had some bad news.
"This person she says our house is set to be sold September15, which is two weeks from now," Rick said. "I have had three heart attacks and will probably have one more before this is over."
We're not sure what happened here, but the way it was handled seems especially cruel.
Ka-pow!
It appears that Pyrex dishes don't have to be in an oven to explode.
"I took my lunch in a glass pyrex container to work," said Donna, of Mount Pleasant, S.C. "It exploded in a million pieces, it was just sitting on the counter. I'm just thankful I wasn't eating out of it at the time! Scary!! Why is this product still being sold?"
Donna might direct that question to the U.S. Consumer Product Safety Commission.
Free Gift
Companies often used free online offers as a way to enroll you into a membership program with a recurring charge. Sometimes they even send things through the mail.
"Without ordering anything, I received a box with the words written on it: CONTENTS: FREE," Lori of Oregon City, Ore., told ConsumerAffairs.com. "So, i opened it and found a Reader's Digest book, a Sweepstakes Card, and a Portfolio Pamphlet of eight pages explaining their sweepstakes. But then I found out I had been added to their book club. This information was BURIED within the pamphlet! I never signed up for a book club. The paragraph said...you'll receive new volumes of great reading every two to three months for just $22.98 plus delivery and any sales tax. As promised, if you ever decide you don't want more books, just send us a note." They did not supply an address within the portfolio or a phone number for me to use to cancel...something which i didn't even order!"
If Lori didn't order anything from Readers Digest, she is under no obligation to send them any money, nor is she required to send back the book. It's hers to keep. Here's what the U.S. Postal Service has to say about these situations:
You, the consumer, may only legally be sent two types of merchandise through the mail without your consent or agreement:
Free samples which are clearly and conspicuously marked as such.
Merchandise mailed by a charitable organization that is soliciting contributions.
And in these two cases, you can consider the merchandise a gift if you wish. In all other situations, it is illegal to send merchandise to someone, unless that person has previously ordered or requested it.
Unfortunately, the company is likely to turn the "unpaid bill" over to collections, requiring Lori and others to take the time to dispute it. But they will win.
---