---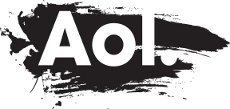 America Online (AOL) has a free service as well as the premium service you pay for. So, how could a free service draw a complaint? It did, from Linda, of Lynn, Mass.
"My email has disappeared," Linda told ConsumerAffairs.com. The new mail says 'folder empty!' I have a free account, there is no way to get help from AOL without paying. I have tried online and telephone to receive help. This is a nightmare for me as all of my emails are gone, a are my contacts - many are very important. Also my saved folders, etc. I am a student and also in a job search currently and now I cannot even retreve important documents that were saved."
It may be of little consolation to Linda now, but there are other, reliable free email services out there, including Gmail from Google. They are definitely worth a try.
It pays to wait, if you can
Mathew, of Reseda, Calif., says he had been a Verizon Wireless customer for a little over a year when his phone broke. Verizon sent him a replacement that he says was in bad shape. He said he called to register his disappointment and to request a new phone.
"They will send me a new phone and end my contract early and start a new one," Mathew said. "That would mean I would buy a new phone and start a new two year deal with them. Now they say I owe them a phone?"
Mathew doesn't think it's right that he has to return his ld phone and pay $500 for a new one, but that's how most cell phone contracts work. Verizon and others say they subsidize the cost of the phone over the two-year life of the contract, which they say is why they require two years. Mathew should request instead that he be allowed to pay an early termination fee on his old contract and start a new contract with a subsidized phone. He would probably end up paying less.
Clock watcher
Here's some advice from TC, of Seattle, Wash. When you pick up a rental car early, the clock starts ticking, no matter what your reservation might say. TC rented the car from Budget for a week, noon to noon.
"They gave me the car two and a half hours early but failed to tell me that the week rental ended two and a half hours early," TC told ConsumerAffairs.com." A $380 bill turned into a $520 bill."
TC's only hope is that the contract actually states that the car is to be returned by noon, not 10:30 a.m. And even then, it will probably be a battle to get the charge adjusted.
Safety concern
The Baby Trend Velocity Jogger is a stroller designed for moms who want to jog while having their kids in tow. It's JPMA certified but Penny, of Atlanta, Ga., thinks its dangerous.
"I received my stroller as a shower gift in December 2010 but did not begin using it until June 2011," Penny said. "After the first week, the front swivel tire began to shake violently. I tightened the wheel housing nut as instructed in the manual, which seemed to correct the issue. The next day, while out jogging with my infant, the front tire completely came off. The wheel housing on the top of the tire was totally crushed. I was shocked, upset and luckily, my baby wasn't hurt. I called Babies R Us and Baby Trend but I was told nothing could be done since it was past 180 days. As a new mom, I tried to read all safety reviews for all the products my newborn has received but unfortunately I didn't read the compliants about this stroller."
If Penny believes the stroller is, in fact, unsafe, she should express her concerns to the Consumer Product Safety Commission, which only investigates problems when consumers alert them to them.
---