---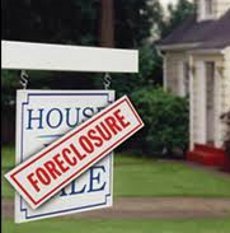 Virginia Attorney General Ken Cuccinelli has filed a lawsuit against R.L. Brad Street, LLC, a mortgage loan modification company based in Chesapeake, for allegedly charging illegal advance fees of up to $3,000 before performing "foreclosure rescue" services for its customers.
The attorney general alleges that R.L. Brad Street violated the Virginia Foreclosure Rescue Law by charging advance fees in connection with services to avoid or prevent foreclosure.
State law prohibits a supplier of foreclosure avoidance or prevention services from "charging or receiving a fee prior to the full and complete performance of the services it has agreed to perform, if the transaction does not involve the sale or transfer of residential real property."
R.L. Brad Street allegedly collected fees of up to $3,000 in the form of checks made payable to Rhonda Wyland, the company's manager, from consumers before performing any services for them.
Cuccinelli also alleges that R.L. Brad Street violated the Virginia Consumer Protection Act (VCPA) by failing to deliver on promises to assist consumers in obtaining mortgage loan modifications.
The Virginia Consumer Protection Act generally prohibits suppliers from using any deception, fraud, false pretense, false promise, or misrepresentation in connection with a consumer transaction.
"In these difficult economic times, the last thing distressed homeowners need is to be cheated out of large sums of money that could otherwise be spent meeting pressing financial obligations. The advance fees collected should be refunded where services have not been completely performed," Cuccinelli said.
This is the fourth lawsuit filed by the Cuccinelli's office against Tidewater-based loan modification companies. The office continues to work with the Virginia Office of Consumer Affairs and the Virginia Bureau of Financial Institutions to identify and investigate companies thought to be violating the advance fee prohibition on foreclosure rescue companies.
Consumers who contracted with R.L. Brad Street for foreclosure prevention loan modification services on or after July 1, 2009, and who paid advance fees to the company before services were performed are encouraged to file written complaints with the Virginia Office of Consumer Affairs.
The lawsuit was filed in the Chesapeake Circuit Court. The lawsuit requests that the court enjoin R.L. Brad Street from violating the Virginia Consumer Protection Act and that fees paid be returned to consumers where services were not performed completely. The suit also seeks civil penalties of up to $2,500 for each violation.
---