---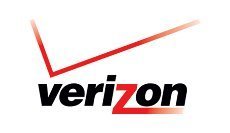 Union workers have called a truce in their 15-day strike against the company and will be going back to work tonight (Monday).
But if you have an installation or trouble ticket pending, beware. The unions and company have not come any closer to an agreement, they've just agreed to call off the strike for now. The unions could still go back on strike if the talks don't go well.
More than 45,000 workers from Virginia to New England went on strike to express their anger at what they saw as the company's refusal to bargain seriously. The workers are members of the Communications Workers of America (CWA) and the International Brotherhood of Electrical Workers (IBEW). They do everything from splicing fiber optic cable to working as customer service representatives.
The strike affects only Verizon's land-line businesses -- primarily local telephone service and FiOS, which have both been shrinking steadily as customers move to wireless phones and rivals including AT&T and cable companies.
It does not affect Verizon Wireless, a separate company.
The union workers are most upset about concessions the company is seeking on pensions, health care and job security, and it's not seen as likely that those issues will be resolved quickly.
CWA President Larry Cohen said Sunday that the process will "take definitely weeks, not days" and said union members might have to return to the picket lines if there's no progress.
---