---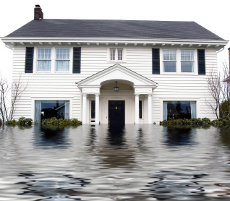 As it looks for ways to stimulate the economy, the Obama Administration is finding fewer options at its disposal, given the climate against spending in Washington.
But the White House is reportedly now considering long-standing proposals to boost housing, seeing it as the cheapest way to jump-start the economy. The New York Times reports one proposal under consideration would allow millions of "underwater" homeowners to refinance their mortgages at today's near-record low rates.
In addition to what it might mean for the economy, it's becoming increasingly clear that housing isn't recovering from the three-year downturn. The latest report from RealtyTrac, an online marketplace for foreclosed homes, shows that 31 percent of all homes sold in the third quarter were in some phase of foreclosure. That's a slight improvement from the first quarter.
Good news, if you're a buyer with cash
"With average prices on distressed real estate trending down and average discounts trending up, this report is clearly good news for well-positioned buyers and investors looking for bargain real estate that will build them wealth in the long term and often cash flow as rental real estate in the short term," said James Saccacio chief executive officer of RealtyTrac. "Maybe less evident, however, is the good news in this report for distressed homeowners looking to sell, and even lenders saddled with large portfolios of delinquent loans.
Saccacio says the real estate market is beginning to focus on more efficiently clearing distressed homes. It's important for them to sell, he says, to provide more space for homes being offered at their market price. People buying distressed properties are saving, on average, 40 percent.
$85 billion in homeowner savings
A government plan to allow homeowners with government-guaranteed mortgages to refinance could save these homeowners an estimated $85 billion a year – a stimulus to the economy that wouldn't come from a direct government outlay. The challenge, of course, is figuring out how to actually do it.
The administration is reportedly also considering a plan to promote converting foreclosures to rental properties, to keep them from flooding the market. With a damper on supply, the reasoning goes, prices should stabilize.
Should prices stalilize, mortgage lenders might loosen their now very tight mortgage requirements, making more loans to credit-worthy buyers. According to the National Association of Realtors (NAR), this would be the greatest housing stimulus of all, perhaps leading to the long-awaited recovery in the housing market.
---