---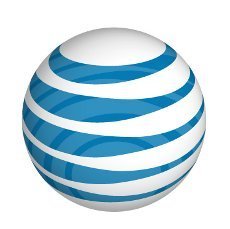 A U.S. District Court Judge in Atlanta has certified a class action by AT&T employees, enabling them to participate in class actions seeking some $1 billion in unpaid overtime wages.
The decision by Chief U.S. District Judge Julie E. Carnes applies to the company's so-called "First Levels", who worked for the telecom giant in a 9-state region comprising Florida, Georgia, Mississippi, Tennessee, North Carolina, Alabama, Louisiana, South Carolina and Kentucky.
The Georgia ruling is the third recent favorable class and collective certification decision achieved by Sanford Wittels & Heisler for Level One Managers. It follows two decisions in late 2009 and 2010 that opened the door for class actions against AT&T'sConnecticut subsidiary Southern New England Telephone Company (SNET) and AT&T's California subsidiary, PacBell.
The SNET case is scheduled for trial on October 3 of this year where AT&T's operating company has more than $60 million of exposure in that case alone.
Fair Labor Standards Act
All three suits allege AT&T and its subsidiaries violated the Federal Fair Labor Standards Act (FLSA) and state laws by carrying out a companywide policy to wrongfully misclassify thousands of its Level One Managers exempt from overtime wages.
"Judge Carnes' decision gives the green light for aggrieved Level One Managers working for BellSouth to join their colleagues across the country to pursue the compensation they deserve for the all the overtime hours they've been expected to work for free," said Steven L. Wittels, Co-Lead Class Counsel.
AT&T, the eighth largest of the Fortune 500, has revenues of over $100 billion a year and employs 294,600 workers worldwide.
First Level "Managers" are ground troops in the multi-billion dollar operation, who perform primarily clerical duties and relay information between company management and its technicians in the field.
AT&T and its operating subsidiaries require these employees to work upwards of 60 hours a week, but claim that these workers do not deserve overtime pay.
"AT&T consistently violates federal and state laws in compensating its First Levels," said co-Lead Counsel Janette Wipper. "Although their job title includes the term "manager," these individuals manage nothing and have no management responsibilities. The company uses this job title merely as a means to extract from these employees more hours of work, without providing them any additional compensation."
The three class action complaints charge that against AT&T and its subsidiaries fail to pay Level One employees overtime wages for work in excess of 40 hours a week and eight hours a day; fail to provide these workers with mandatory meal periods and rest breaks; and fail to keep accurate records of the hours these employees work.
---