---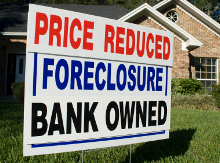 More states appear to be taking aim at businesses that lure desperate homeowners into mortgage modification plans, only to leave the homeowners in worse shape financially.
New Jersey reports administrative actions against seven businesses for illegally offering mortgage modification services to homeowners in dire financial straits. State law requires that anyone providing these services in New Jersey be licensed as a Debt Adjuster by the Department of Banking and Insurance, or be otherwise authorized.
The seven companies served with a Notice of Violation are:
Dunwell Financial Services, LLC - Jersey City
Home Mitigation Group - Matawan
Loss Mitigation Consultant Services - Paulsboro
Rose MM, LLC - Newark
Save Americas Mortgages Corp. - Fort Lee
TWI Corp. - Winter Garden, Fla.
Continental Associates, Ltd. - Commack, N.Y.
Not licensed
The Division of Consumer Affairs filed Notices of Violation against what it called "illegitimate businesses," which offered mortgage loan modification services even though they were not licensed to do so in New Jersey. The State is seeking $35,000 in civil penalties and $49,434 in consumer restitution from the companies. The amounts sought in consumer restitution represent the fees paid by approximately 10 consumers for mortgage loan modification services.
The Notices of Violation also provide that the companies, cited for violating the state's Consumer Fraud Act and Debt Adjustment and Credit Counseling Act, must cease and desist from offering debt adjustment services. The companies have the option of contesting the Notice of Violation and requesting a hearing.
Making a difficult situation worse
"We do not want homeowners who are already struggling to make mortgage payments victimized by unlicensed persons offering services that they cannot lawfully provide," New Jersey Attorney General Paula Dow said. "Unlicensed companies most often make a difficult situation worse for homeowners, and we will continue to go after these firms."
A mortgage loan modification involves changing the terms of an existing loan – for example, by lowering the monthly payments, adjusting the interest rate, extending the length of the loan, or in some cases decreasing the unpaid balance.
To weed out the bad actors preying on distressed homeowners, a number of states, including New Jersey, have written laws limiting the types of businesses and organizations that can offer mortgage modification services.
---