---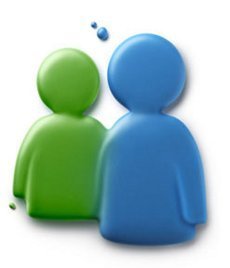 Hours after debuting in Apple's iTunes App store Tuesday, free Facebook Messenger became the number one downloaded app. It's already collected hundreds of reviews, if not all of them are exactly flattering. The app has an average 3.5 out of 5 stars.
The app allows users to send and receive messages through Facebook, updating in real time. If you have a new message, it pops up.
Isn't that a lot like texting, you ask? Exactly. The app allows you to reach out and touch a Facebook friend for free, bypassing your cellphone provider's charge for texts.
"Messenger is a separate app, so it only takes one click to get to your messages or send a new one," said Lucy Zhang, writing on the Facebook Blog. "Messages are delivered through notifications and texts, so your friends are more likely to get them right away."
Not all your contacts are on Facebook? Not a problem. Zhang says you can use Messenger to reach all of your friends -- whether they're on Facebook or in your phone contacts. All you have to do is type the person's name.
Facebook Messenger is available for both iPhone and Android devices.
---