---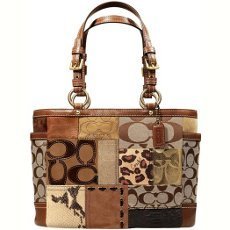 Do you care that the purse you bought with the Coach label was not produced by the upscale manufacturer, but rather a counterfeiter who sold it for $35?
Rather than being a good deal for consumers, Mississippi Attorney General Jim Hood says counterfeit goods harm businesses and consumers and in some cases, might even prove to be hazardous. Hood's state has just launched the Mississippi Intellectual Property Crimes Center (MIPCC), a new website to help consumers recognize and report "knock-off" items.
"Our new website, provides tips on how to spot counterfeit merchandise and what to do if you suspect merchandise is of questionable origin," said Hood. "The website also has a password protected zone specially designed for our law enforcement agencies."
Mississippi's site was developed with assistance from the National White Collar Crime Center (NW3C), the premier DOJ-funded training project for high tech law enforcement methods. Hood says Mississippi's site is the first of its kind for a state attorney general's office.
"The NW3C has been a valuable training partner for our state's task force," Hood said. "In fact, the NW3C provided counterfeit prevention training at the Attorney General's recent law enforcement conference in Jackson.
Not a victimless crime
Hood said Intellectual property crime hurts the economy by cheating legitimate retailers out of business and depriving local government of valuable sales taxes. It also poses health hazards in the case of "knock-off" medication and food items, which do not meet federal health standards and may contain dangerous ingredients or be produced under unsanitary conditions. Furthermore, revenue generated by counterfeit products often divert money to organized crime, terrorist activity and drug traffickers.
According to estimates by the Counterfeiting Intelligence Bureau (CIB) of the International Chamber of Commerce (ICC), counterfeit goods make up five to seven percent of world trade. That total has grown as a result of the recession, making consumers more likely to be tempted by seeming bargains.
The range of consumer goods that are counterfeited and sold as genuine is wide and includes watches, purses, movies and software, and even high-end sports cars like Porsches and Ferraris.
---