---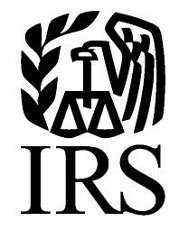 It was just a few days ago that the Internal Revenue Service (IRS) was telling airlines they should refund federal ticket taxes they collected while the taxes had expired due to Congressional inaction.
But the tax was reinstated on Friday through a Congressional maneuver and now the IRS says travelers will not be getting a refund.
"Passengers who purchased tickets prior to July 23 and traveled between July 23 and the date of enactment of [Friday's] legislation are not entitled to a refund of the airline ticket excise tax. Additionally, the IRS intends to provide relief for passengers and airlines with respect to ticket taxes that were not paid or collected because of the lapse."
In other words, no refunds but also no retroactive payments by passengers whose airlines did not charge them the tax during the time it was not in effect.
Boondoggle
The Republican-controlled House of Representatives declined to approve what would normally be a routine reauthorization of the measure unless new rules were adopted to make it more difficult for FAA personnel to unionize.
The action led to fuloughs of some FAA workers, delays in construction projects and layoffs for workers employed by contractors. Federal employees will probably get their back pay but employees of contractors will most likely be out of luck.
"I'm very disappointed that Congress adjourned without passing a clean extension of the FAA bill," U.S. Transportation Secretary Ray LaHood said last week. "Because of their inaction, states and airports won't be able to work on their construction projects, and too many people will have to go without a paycheck. This is no way to run the best aviation system in the world."
The tax in question generally is imposed on the "amount paid" for commercial air transportation. When a person purchases a ticket for air transportation, the airline collects the federal passenger air transportation excise taxes from the purchaser and then later pays the collected amount over to the IRS.
The amount of tax collected from the purchaser is shown on the purchaser's receipt as a separate line item, often labeled "federal taxes."
The taxes include:
The 7.5 percent tax on the base ticket price;
The domestic segment tax of $3.70 per person per segment (a single takeoff and single landing);
The international travel facilities tax of $16.30 per person for flights that begin or end in the U.S., or $8.20 per person for a flight that begins or ends in Alaska or Hawaii; and
The 6.25 percent tax on the amount paid for transporting property by air.
The whole affair put a kink in airport operations. The Federal Avaiation Administration (FAA) furloughed more than 4,000 employees in 35 states and halted numerous construction projects at airports around the country.
---