---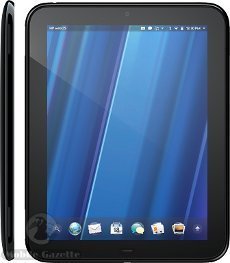 When HP announced it was getting out of the tablet business earlier this month and slashed the price of its TouchPad, it set off a stampede of consumer demand. For a weekend, the company and it's product enjoyed an Apple-like buzz.
The company and its retailers, however, quickly sold out of the devices, since the 16GB tablet, which normally retailed for $399, went for the fire sale price of $99. In fact, many consumers were upset that they didn't get one after submitting their orders online.
"I could have bought one at $99 from other stores, but I didn't because they sent me a confirm email, making me think I successfully bought one," Lei, of Terre Haute, Ind., told ConsumerAffairs.com. "I missed this great opportunity because of their mistake."
Well, maybe she didn't miss it after all. After selling out its entire inventory of TouchPads, HP apparently is ordering more. Mark Budgell, a blogger in HP's public relations department, says the absence of TouchPads is only temporary.
"We will have more available shortly," Budgell wrote. "Please keep an eye on www.hp.com/go/touchpad-availability. We will have a link up soon where you can subscribe to be notified when these products are back in inventory."
Will it still be bargain priced?
The TouchPad didn't sell particularly well until HP slashed the price by 75 percent. That raises the question, will HP sell the next batch of TouchPads at the old price or will it continue the fire sale price?
Budgell did not directly address that question, leaving the impression that bargain-hungry consumers will be able to snap up 16GB tablets for $99 and 32GB machines for $149. At those prices, PC Magazine called the TouchPad "possibly one of the best tech deals ever."
Budgell did say that consumers who purchase TouchPads will continue to receive service and support from HP.
"We are fully committed to providing support and service of customers who purchased webOS devices," Budgell wrote. "We will honor our product warranties and will continue to provide support via services like the webOS Butler, our free setup support service available to all purchasers of HP webOS products for the first 90 days after purchase."
He also said that HP TouchPad owners can expect an over-the-air update that will enhance the platform and add functionality and a growing applications catalog.
---