---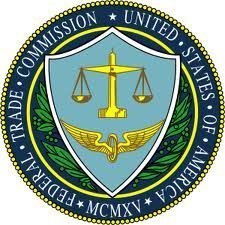 The Federal Trade Commission (FTC) has put an end to three schemes that claimed they would help consumers with their mortgage and debt problems. The agency reached settlements with defendants who allegedly claimed a bogus affiliation with government assistance programs.
Under the settlements, which are part of the agency's ongoing effort to stop scams that prey on consumers in financial distress, the defendants are:
banned from marketing or helping others to market any mortgage assistance relief product or service;
prohibited from misrepresenting the available terms or rates for financial products and the potential to improve a consumer's credit history or ability to obtain credit;
prohibited from representing the benefits of financial products without competent and reliable evidence to substantiate their claims; and
prohibited from making misrepresentations about any good or service, including claims of an affiliation with any government entity or program.
They also are required to protect and properly dispose of customer personal information.
Truman Foreclosure Assistance, LLC. The FTC alleged that the defendants bilked consumers out of thousands of dollars for phony mortgage relief and foreclosure rescue services. Settlement orders with two of the men behind the operation require them to pay $1.8 million, and ban them from marketing or helping others to market any mortgage relief and foreclosure rescue service.
Fedmortgageloans.com. In this case, the defendants marketed debt relief services as well as mortgage assistance relief services, and the settlement bans them from marketing or helping others to market both mortgage assistance relief and debt relief products or services.
Making Home Affordable. In its May 2009 complaint, the FTC alleged that the defendants impersonated MakingHomeAffordable.gov, a federal government website that helps eligible homeowners refinance or modify their mortgages. The FTC previously settled with six other defendants and has now reached a settlement with the final defendant, Scott Lady.
---