---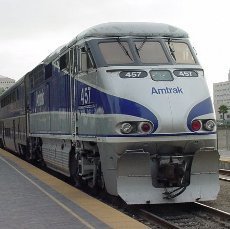 The U.S. Department of Transportation has issued a new rule limiting the number of consecutive hours passenger railroad workers can be on the job.
The new Federal Railroad Administration (FRA) regulation will reduce risk and improve safety for the railroad industry, and for the first time, differentiate between freight and passenger service, officials said.
Designed to reduce accidents related to fatigue, the final rule applies "fatigue science" to employee work schedules to determine maximum on-duty periods and minimum off-duty periods. The Transportation Department said it is engaging in a broad initiative to bring scientific data into work scheduling, and the FRA rule is the first rule in that effort to be completed.
"Safety is job one, and by focusing our attention on proactive risk reduction strategies like these, we will be able to reduce the number of accidents on our railways", said Transportation Secretary Ray LaHood. "This new program will let us recognize and prevent fatigue problems for passenger train crews before they arise."
Through the use of fatigue modeling tools and data on human alertness factors, this new rule will guide the scheduling of train crews to reduce the likelihood of a hazardous work schedule. This rule recognizes the difference between work during daylight hours and work during nighttime hours when fatigue is most likely to occur. The final rule includes:
• Maximum on-duty periods and minimum off-duty periods for passenger train employees including locomotive engineers and conductors.
• Requirements for railroads to identify schedule-specific risks of fatigue using an approved, scientifically validated, and calibrated bio-mathematical model of human performance and fatigue.
• Requirements for railroads to develop and carry out plans to mitigate fatigue risks before safety may be compromised.
The final rule also requires railroads to submit certain work schedules of their passenger train employees and fatigue mitigation plans to FRA for approval, and to provide fatigue training.
---