---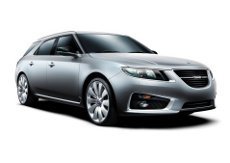 Sweden's Debt Enforcement Agency has started collection proceedings against Saab Automobile after the troubled automaker failed to meet a Tuesday deadline to pay two suppliers, a spokesman said.
Saab halted production in March when it ran out of cash. It has been trying to raise more funds and has claimed it will be ready to restart production in a few weeks.
But suppliers and other creditors are losing patience and the action by the Swedish agency followed complaints from at least eight of more than 100 creditors, Bloomberg reported.
Saab owes about $600,000 to Kongsberg Automotive AB, a Norwegian manufacturer of car-seat parts, and Infotiv AB, a Gothenburg, Sweden-based consulting firm, two of its biggest creditors.
Another $792,000 comes due in about a week, reports said.
The debt agency's proceedings can be stopped if Saab pays its debts. But if it doesn't, the company could be forced into bankruptcy.
---