---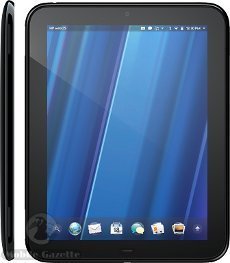 When Hewlett-Packard (HP) announced it was discontinuing its TouchPad tablet computer and slashed the price by 75 percent, it set off a stampede at retailers not unlike a post-Thanksgiving "Black Friday."
And just like there are every Black Friday, there are plenty of unhappy consumers.
It's being widely reported today that consumers trying to purchase a $99 TouchPad online at Barnes & Noble got confirmations of their purchases, only to receive emails later telling them their order couldn't be completed. In truth, it was much the same story at other stores, both online and brick and mortar, as stores quickly sold out.
"I am able to place a new order any time, but there is no $99 deal any more," Lei, of Terre Haute, Ind., told ConsumerAffairs.com, describing her experience at Walmart.com. "I could have bought one at $99 from other stores, but I didn't because they sent me a confirm email, making me think I successfully bought one. I missed this great opportunity because of their mistake."
Confusion
Even people who showed up in person at stores, rather than take a chance of buying online, had similar frustrations. James, of San Diego, said he arrived at an Office Depot 30 minutes before it opened on Saturday and was first told the $99 tablets were "first come, first served." Then, he said the store manager told him he had two TouchPads in stock, but they were on "hold" already.
"I stayed in my car right outside the store to make a phone call to any other Office Depots," James said. "Five minutes before opening, another manager opens the door and tells two customers outside who came 15 min after me, 'I have two HP Touchpads left and you are the first two in line. After hearing this I asked the manager if those were on hold, and she replied that you can not put items on hold. I did not appreciate the lack of communication between the two managers."
Finally, consider the plight of Derek, of Chatsworth, Calif. Derek said he ordered a TouchPad last week before HP cut the price, paying full price of $434. His credit card was charged and he was told he could pick up the tablet at a nearby Best Buy. But when he got there, there was no TouchPad waiting for him.
"Apparently they liquidated the item that morning and did not know what to do about my order," Derek told ConsumerAffairs.com.
Derek said, not only did he not get a TouchPad, at any price, he still has a $434 charge on his credit card.
---