---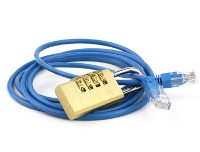 Consumers lately seem paranoid about advertisers "tracking" their Web activities to deliver more relevant ads. This is child's play compared to a proposal that won approval in the House Judiciary Committee recently.
The committee voted to approve a bill that would require internet service providers (ISPs) to retain data on every customer to allow the government to identify and track their online activity for one year.
Amendments added to the bill expanded the data retention requirement to include not only internet protocol addresses, but also customer names, addresses, phone records, type and length of service, and credit card numbers.
The measure is being portrayed as a weapon against child pornography but privacy groups and committee members said the bill goes overboard.
Rep. Jason Chaffetz (R-Utah) called it "a radical contradiction of the core American value that we are innocent until proven guilty" and Rep. James Sensenbrenner (R-Wis.) said he was "not convinced it will contribute in any meaningful way to prosecuting child pornography,"
"Power grab"
Rep. Zoe Lofgren (D-Calif.) called it an "unprecedented power grab by the federal government - it goes way beyond fighting child pornography."
Rep. Bobby Scott (D-Va.) pointed out that while the measure was portrayed as fighting child pornography, the data would be available for many other uses, including copyright prosecution and divorce cases.
"This data will be made available to law enforcement officers without a warrant or judicial oversight, and is a convenient way for law enforcement to get powers they couldn't get in the Patriot Act, said Rep. Darrell Issa (R-Calif.).
Privacy advocates testified that collecting and retaining additional data on Internet users greatly increases the risk that hackers will get access to that data and use it for data theft and electronic surveillance.
"Security experts have made clear that the best way to prevent loss or misuse of sensitive personal information is to avoid gathering or storing it in the first place," said Marc Rotenberg, president of the Electronic Privacy Information Center.
---