---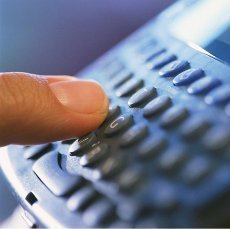 What's the one device you can use while driving, eating, going to the bathroom, feeding your baby, donating blood or having a profound and soul-searching discussion with your significant other?
Yes, of course, it's the smartphone, the addiction of choice for a fast-increasing percentage of the world's population. Take, for example, a recent study in Britain, which found:
Over a quarter of adults and nearly half of all teens now own a smartphone;
37 per cent of adults and 60 per cent of teens are "highly addicted" to them;
Smartphones are beginning to affect social behavior.
The study from the British research firm Ofcom found that over a quarter of adults (27 per cent) and almost half of teenagers (47 per cent) now own a smartphone.
Most (59 per cent) have acquired their smartphone, which includes devices such as iPhones, Blackberrys and Android phones, over the past year.
Users make significantly more calls and send more texts than regular mobile users (81 per cent of smartphone users make calls every day compared with 53 per cent of "regular" users). Teenagers especially are ditching more traditional activities in favor of their smartphone, with 23 per cent claiming to watch less TV and 15 per cent admitting they read fewer books.
And when asked about the use of these devices, 37 per cent of adults and 60 per cent of teens admit they are "highly addicted."
In the bathroom and at the dinner table
The rapid growth in the use of smartphones – which offer internet access, email and a variety of internet-based applications – is changing the way many of us, particularly teenagers, act in social situations.
The vast majority of smartphone users (81 per cent) have their mobile switched on all of the time, even when they are in bed, with four in ten adults (38 per cent) and teens (40 per cent) admitting using their smartphone after it woke them.
Over half (51 per cent) of adults and two thirds (65 per cent) of teenagers say they have used their smartphone while socializing with others, nearly a quarter (23 per cent) of adults and a third (34 per cent) of teenagers have used them during mealtimes and over a fifth (22 per cent) of adult and nearly half (47 per cent) of teenage smartphone users admitted using or answering their handset in the bathroom or toilet.
Teenagers are also more likely to use their smartphone in places they've been asked to switch their phone off such as the movie theater or library – with 27 per cent admitting to doing so, compared with 18 per cent of adults.
Work/life balance
Ofcom's research found that the line between work and social time is also becoming increasingly blurred. Thirty per cent of smartphone users say they regularly take part in personal phone calls during working hours, compared with 23 per cent of regular mobile phone users.
However, smartphone users are more likely to take part in work calls while on holiday or vacation. Seventy per cent say they have ever done so, with a quarter (24 per cent) admitting to doing so regularly, compared with just 16 per cent of ordinary mobile phone users.
Generation App
The research also looked at the popularity of applications, or 'apps', among smartphone users and found that just under half (47 per cent) of adult smartphone users have downloaded an app – with many people taking advantage of the availability of free apps.
Teenage smartphone owners are more likely to have paid for an app download (38 per cent) than adult owners, amongst whom just a quarter (25 per cent) had paid for an app.
Teenagers are most likely to part with their pocket money for games, with a third (32 per cent) having paid for at least one game. Music is the next most popular genre amongst teens with 22 per cent having paid for a music-based app.
Adults are also most likely to pay for games (15 per cent) and music (8 per cent) apps, with maps/ navigation following close behind (7 per cent).
---