---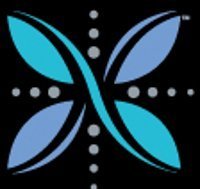 American Laser Skincare – formerly American Laser Center – has agreed to pay refunds to consumers in Pennsylvania, where it once operated six clinics.
Pennsylvania Attorney General Linda Kelly said the company has paid more than $19,000 in consumer restitution and will pay restitution to any consumer who files a legitimate complaint within 60 days. The agreement stems from the state's action against the company's no refund policy.
The agreement with the state resolves allegations that the company withheld the entirety of pre-paid services plan funds when consumers discontinued services, and had ambiguous language regarding result guarantees.
Changes cancellation policy
The agreement also requires American Laser Skincare to change specific language regarding its Cancellation Policy, Appearance Plan, and Disclaimer. The company agreed to only retain a pro-rated service fee for written cancellations. These changes will be made in consumer contracts and promotional materials used within Pennsylvania.
While the agreement resolves complaints against the company in Pennsylvania, consumers in other states are unhappy as well.
"I paid them $4000 of the $2000 for a skincare and bikini laser," Almeda, of Tempe, Ariz., told ConsumerAffairs.com. "I made several calls and no return calls was made. I finally talked to Fay and she was still unable to convince the regional office to send me back my money. I am not happy with their customer service and I guess I have to contact my lawyer to initiate a lawsuit."
According to their website, American Laser Skincare is the nation's largest and leading provider of laser based skincare services. The company provides treatments such as laser hair removal, body shaping, microdermabrasion, skin tightening, Botox, cellulite treatment and skin rejuvenation.
---