---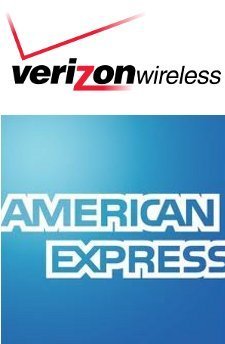 Plastic replaced cash. Could your smartphone be replacing plastic? American Express and Verizon Wireless are betting it might.
The financial services and telecom giants say they are teaming up on a digital payment and commerce platform that will allow consumers to order and pay for goods by typing in their phone number on select smartphones and tablets.
The two companies plan to integrate Serve, an existing commerce platform, on several Verizon products. In the next few months, Verizon Wireless customers will be able to establish Serve accounts that will enable them to make payments and redeem offers for goods and services directly from their mobile phones and tablets using Serve.
Phone number authenticates
Serve works by authenticating a mobile number, then allowing a customer to make a purchase on-screen. Verizon Wireless customers who have Serve-enabled devices will be able to buy goods and services on their mobile phone in just a few clicks.
The two companies say businesses will benefit as well. Merchants who accept Serve mobile payments will see faster processing and settlement," they say. The Serve card is currently accepted by the millions of merchants in the United States who accept American Express.
Since coupons are all the rage now, American Express and Verizon Wireless will also hop on that bandwagon. They will collaborate to source, distribute and simplify redemption of online and mobile offers with participating merchants through the use of the Serve account. For example, as customers redeem certain offers or coupons using their mobile phones, the credit may automatically appear in their Serve account.
Payfone
The two companies are also working with Payfone to support Serve checkout on Verizon Wireless devices. Payfone's pre-authorization and routing features will guide Verizon Wireless customers who use the Serve application make mobile payments simply and securely.
"Our collaboration with Verizon highlights the speed at which Serve is evolving to reach a wide audience," said Dan Schulman, group president, Enterprise Growth, American Express. "Verizon Wireless customers will soon be able to complement their busy lifestyle with a trusted payment platform that delivers a fast, flexible and secure way to manage their day-to-day mobile purchases, and together we're taking the necessary steps to make mobile commerce a reality."
---