---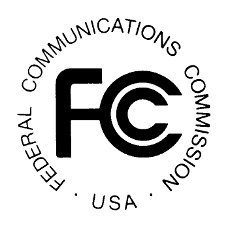 The nation's 9-1-1 emergency system is going high-tech. The chairman of the Federal Communications Commission (FCC) has announced planned upgrades to the system that will allow emergency personnel to receive texts, photos and even video through the system.
"Our emergency response networks are doing a phenomenal job," FCC Chairman Julius Genachowski said in a speech this week. "Across our country, they receive over 650,000 9-1-1 calls per day–over 240 million per year—and respond to them with professionalism and commitment."
America's first responders will soon be able to accept text messages, photos, and videos through emergency hotline 9-1-1.
Timed to 911 anniversary
Genachowski believes that new technology will make the system better. He said the FCC will will step up efforts to adopt the changes, known as New Generation 9-1-1 (NG911) by September, when the nation will observe the 10th anniversary of the September 11 terrorist attacks.
One might ask why someone would want to take the time to send a text, picture or video when their house in on fire, but Genachowski says there are times when that might be the only way to safely reach emergency personnel. He notes that NG911 began to take shape last November, prompted by the Virginia Tech campus shootings in 2007.
"Some students and witnesses tried to text 9-1-1 during that emergency and as we know, those messages never went through and were never received by local 9-1-1 dispatchers," Genachowski said at the time.
Logistical nightmare
However, in the comments section on that story, an emergency dispatcher warned of the logistical nightmare involved.
"Adding texting to this recipe would mean thousands of 'nEd hlp quick! Gas stition by the waiter.' What this does is creates a sense of urgency in the call center, as is should, but without the necessary means of obtaining the pertinent information—read: where and what. Instead, we get a 'first alert' so to speak, to start looking and wasting resources. Unless there is a way to couple geocoding with all SMS messages sent to a 911 call center then I can't see this working the way lawmakers intend," he wrote.
Genachowski says the FCC has been working on those issues and hopes to have them ready in time for a September roll-out. In the end, he says the NG911 system will support "seamless, end-to-end IP-based communication of emergency-related voice,text, data, photos, and video between the public and public safety answering points."
---