---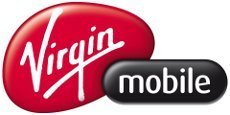 Prices are going up all the time. But when you make a buying decision based on an advertised price, don't you have an expectation of paying that price? Courene, of Scranton, Pa., does.
"I ordered an LG Optimus V on July 13 from Virgin Mobile, Courene told ConsumerAffairs.com. "At that time, the lowest plan advertised on their website was $25, which is why I decided to purchase this phone and service. The phone was shipped to me on July 14 and received on the 16th."
When Courene attempted to activate the phone on July 25, she noticed the plan was now advertised as $35 on the website. After calling customer service, Courene was told that Virgin Mobile would not honor the $25 plan.
"That is completely ridiculous," she said. "While I understand their right to increase plan costs, I strongly feel that because I ordered under the original, advertised cost of $25, I should be grandfathered in and have an adjustment to that plan's cost. They have a record in their system of when I made the purchase."
True. The only extenuating circumstance would be if Virgin Mobile requires a phone to be activated shortly after receiving it. Courene waited nine days, which could be the cause of confusion.
Lifetime may not always mean your lifetime
Sirius XM satellite radio offers a "lifetime" subscription, offering service forever for one upfront fee. Or, maybe not. Allan, of Front Royal, Va., said he upgraded to lifetime membership in 2007 and, last month rented a car for a road trip.
"When I called to transfer my service temporarily to the rental car receiver, I was told it would be a $15 fee," Allan said.
But that wasn't the extent of the bad news.
"When the rep found out I was a lifetime member, she informed me that the cost to change radios was $75, and there are a maximum of three changes allowed," Allan said. "So after paying $75, if you change three times, you're stuck with whatever car you last put it in. Can you believe that? Who goes through only 3 cars in their lifetime."
Indeed, something to think about when considering a "lifetime" membership. Apparently it isn't forever.
You can cancel, if you can find us
Nelson, of Los Angeles, ordered his credit report and score from Experian for $1, thinking he would cancel the required ongoing service agreement within the trial period, thus avoiding the $14.95. Easier said than done, it turns out.
"The problem is that the contact numbers they provide on their website, including the one for questions regarding the their limited offer, are not helpful," Nelson told ConsumerAffairs.com. "They have an answering system that does not provide the consumer with the option to speak with a live representative. I need to cancel my membership! I don't want to be charged for something I'm not going to use on a monthly basis."
Nelson said that he finally reached a live operator, who gave him another number to call, which put him back in the voice mail maze.
"I'm very frustrated and very disappointed at Experian's lack of customer service/support," Nelson said. "I'm beginning to question their honesty. I'm not sure why they're doing this."
Perhaps they're making it hard for Nelson to cancel because they don't want Nelson to cancel. Nelson is probably not the first person to think he can get his credit report, then cancel without having to pay a monthly charge. Nelson, by the way, should have gone to www.annualcreditreport.com, where he can get a free copy of his credit report from all three reporting agencies, with no strings attached.
---